Trupanion Continues To Scale And Lead The Medical Pet Insurance Industry (NASDAQ:TRUP)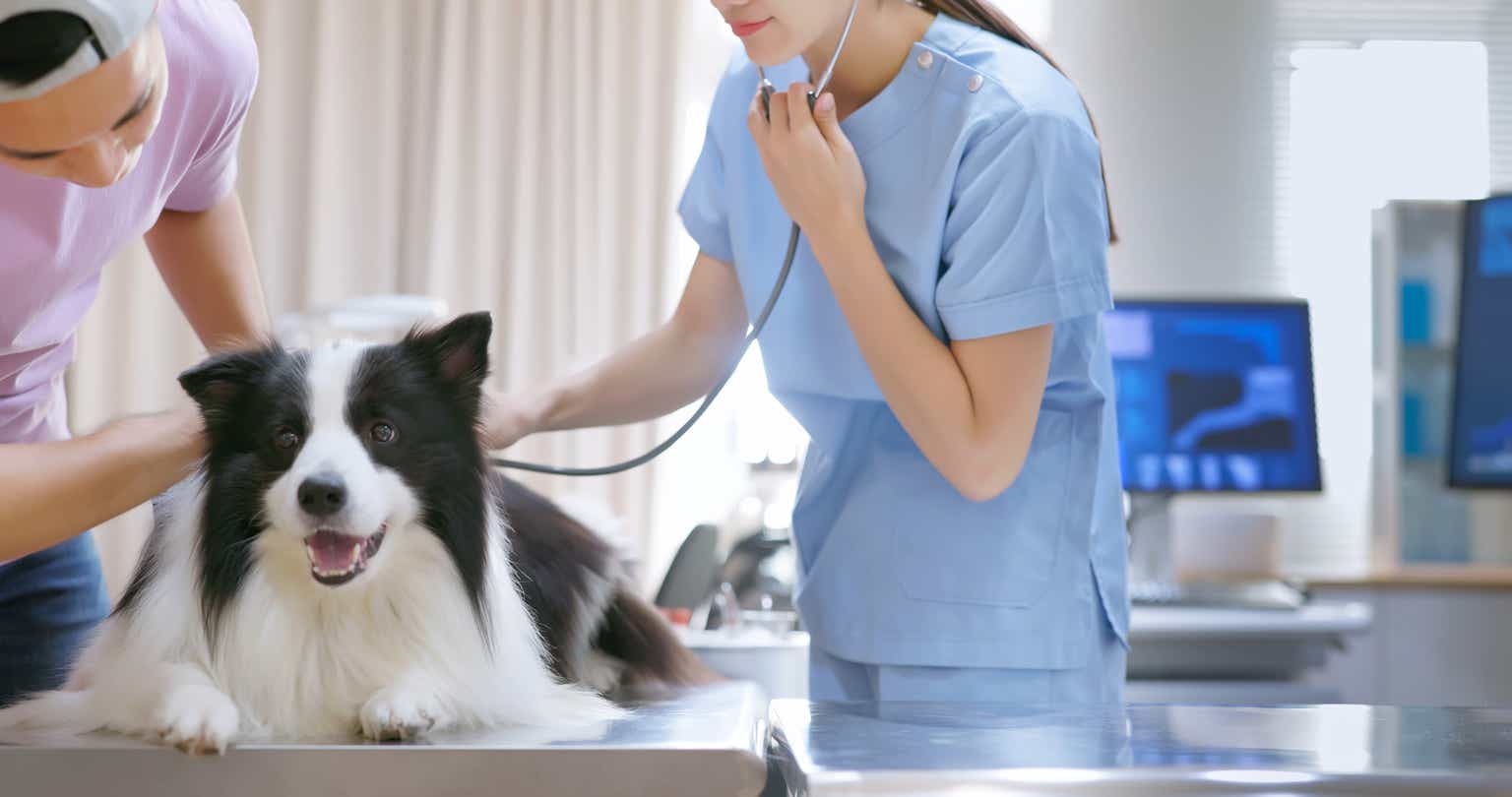 Trupanion (NASDAQ:TRUP) is a Seattle, Washington-based pet insurance provider, offering and administering cat and dog insurance across the US, Puerto Rico, Canada, and Australia.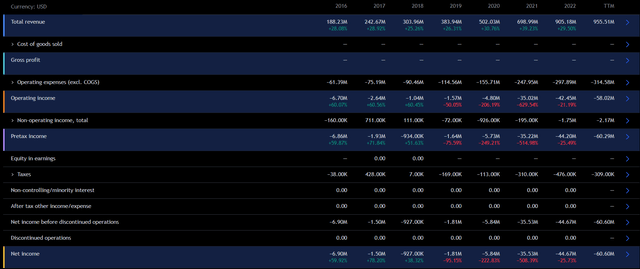 These activities have supported record TTM revenues of $995.51mn, with same period net income of -$60.60mn alongside free cash flows of -$29.99mn.
Introduction
The core objective for Trupanion remains scale growth, seeking to dominate the rapidly expanding pet insurance market. Such strategy gives rise to consumer-oriented spending, such as higher marketing spend in addition to investments across consumer satisfaction categories, from customer service to broader, high-value coverage.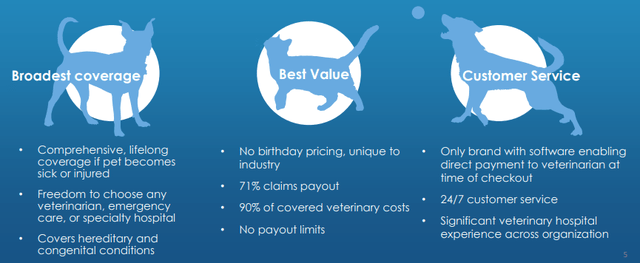 Continuing Trupanion's scale-contingent theme, the company identifies five primary growth levers key to success; Trupanion seeks to expand its footprint across North America, accessing under-penetrated markets, while boosting same-store-sales, offering greater accessibility through a flexible range of subscription models, promoting further growth and integrative offerings through movement in adjacent businesses, and potential expansion into new geographies and countries, such as the European Union and the United Kingdom.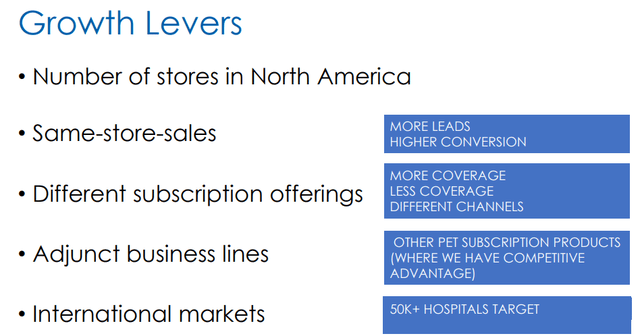 Due to this scaling capability, a general undervaluation, and integrated retention capability, I rate Trupanion a 'buy'.
Valuation & Unit Economics
General Overview
In the TTM period, Trupanion- down 67.01%- has experienced significantly poorer performance to both the broad market, represented by the S&P 500 (SPY)- up 2.52%- as well as the Pet Care Index (PAWZ)- down 12.68% for the year.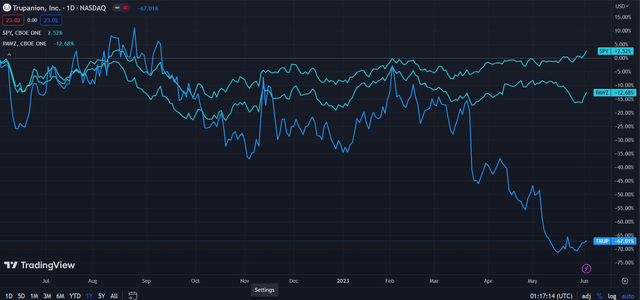 This is likely a reflection of Trupanion's widening inability to achieve profitability in addition to backwards integration by major pet firm, Chewy (CHWY), which expanded into medical pet insurance through its 'Lemonade' brand.
However, I believe the market is overreacting to Chewy's presence, with there being space for competition across the pet insurance market, Trupanion's already large presence, and the firm's ability to lock in consumers and offer auxiliary products Chewy does not.
Strong Unit Economics
Newer insurance businesses- operating in novel insurance verticals- have a habit of experiencing negative net income as their business aggressively expands; claims are paid out before companies are able to necessitate returns on premiums.
And while this rings true for Trupanion, we can examine its unit economics to understand acquisition costs, the total cost of revenue, and expected returns.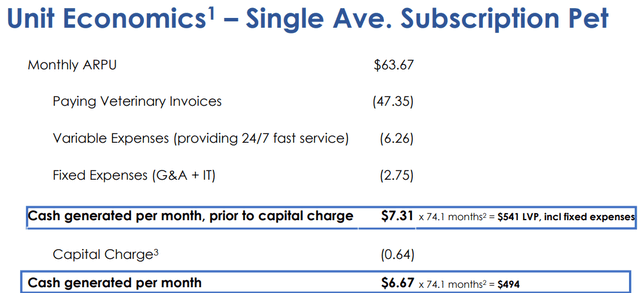 As of current the monthly Average Revenue Per Unit- or ARPU- is $63.67. Adjusted for expenses and capital charges, Trupanion is able to generate $6.67 in monthly cash flows per pet enrolled. Of course, these figures are largely operational, neglecting to incorporate acquisition costs among other non-operational costs.

Over the 2022 fiscal year, Trupanion has invested $80mn in pet acquisition, up from nearly $70mn a year prior, with an IRR of 35% and a focus on high-quality pets with greater lifetime value, through agnostic channels. This demonstrates a flexible approach, ideal in competition with larger brands.
Valuation
According to my discounted cash flow valuation, at its base case, Trupanion is undervalued by 12%, with its fair price being $26.02, up from its current price of $23.02.
My model, calculated over 10 years with a 2% perpetual growth rate, calculates a discount rate of 9%, with a higher equity risk premium owing to higher implied volatility. Additionally, I calculate revenue growth at 7% and gradually fall to 4%, slower than both industry CAGR and the company's historic growth rate. I expect margins to turn positive in the second year and grow at a conservative level.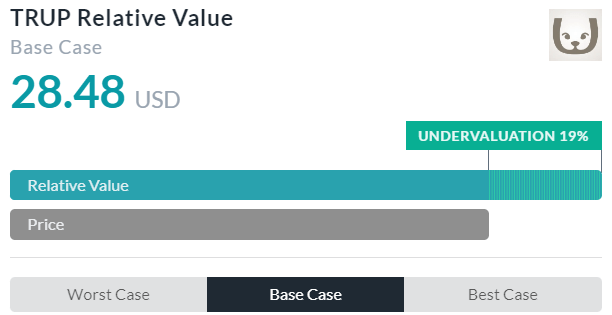 Alpha Spread's multiples-based relative valuation tool corroborates my theory of undervaluation, calculating a base case fair value of $28.48, meaning the stock is currently undervalued by 19%.
Thus, taking an average of my DCF and Alpha Spread's relative valuation, Trupanion is currently undervalued by 15.5%, with a fair value of $27.15.
Capacity for Reversion Driven By Scale Growth & Lock-In
As I've previously discussed, the principal aim of Trupanion remains aggressive scale growth in an attempt to position itself to capture maximal growth in the medical pet insurance market. Since 2015, the industry has grown at a 24% CAGR, worth ~$770mn in 2015 and $3.51bn in 2022. And this trend is projected to continue into the coming years, with self-insurance- Trupanion's principal competition- becoming increasingly expensive.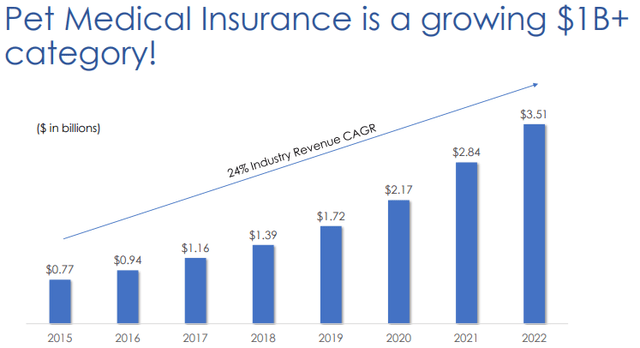 This strategy is augmented by Trupanion's wide range of integrated capabilities, enabling greater consumer lock-in while promoting long-term profitability. Trupanion maintains individual veterinary relationships, essentially subsidizes consumer costs to promote positive experiences, uses technology to gain an analytical and accessibility advantage, and has coordinated and automated payment services promoting convenience throughout the Trupanion experience.

The ability of Trupanion to foster lock-in with consumers has enabled an average monthly retention rate of 98.65%. And, as aforementioned, Trupanion's success is contingent upon transforming novel insurance policies to long-term ones, enabling sufficient cash flows to cover claims. Alongside the company's periphery revenues, this has enabled explosive quarterly revenue growth.

Wall Street Consensus
Investors echo my positive sentiment about the company, projecting an average 1Y price increase of 66.52%, to a price of $38.33.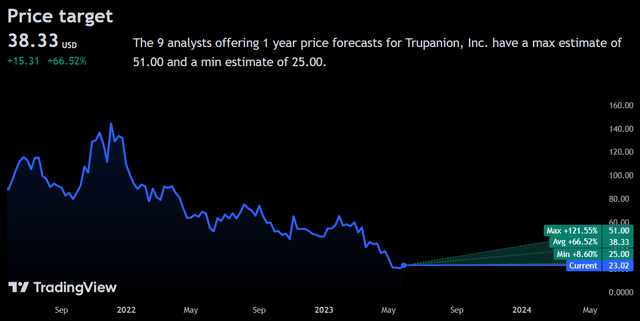 Even at the minimum predicted price increase, analysts estimated a growth of 8.60% to a price of $25.00. This reflects a general undervaluation of the firm, the overreaction of the market to competition and financial results, and the company's operational strength.
Risks & Challenges
Failure to Attain Profitability
Although Trupanion has grown aggressively over the past few years, in line with the growth of the general industry, they have consistently experienced negative net income and negative free cash flow figures. A sustained lack of profitability may lead to the inability to reinvest, maintain current operations, and return capital to investors.
Consumer Attraction & Retention Challenges
The combined rise in competition from larger competitors (i.e. Chewy) and the rise of smaller insurers with unique value propositions may lead to poorer retention capabilities. Although Trupanion maintains a strong customer lock-in capability, deeper-pocketed rivals or startups may out-innovate or outspend Trupanion, leading to poorer financial results.
Conclusion
In the short term, I expect Trupanion to continue to scale effectively and revert to a fair price.
In the long term, I project Trupanion's foray into auxiliary services will protect it from challenges from peers and integration will enable long term profitability.