New Jersey is a fun state filled with family-friendly activities. One of the best things to do in New Jersey is to visit the many zoos. These places provide opportunities for children and adults to learn about and safely see wild animals. Many zoos focus on rehabilitation, education, and conservation. But which ones should you visit? To make it easier for you, we've listed some of the best zoos around and in New Jersey.
1. Cape May County Park & Zoo
Cape May County Park & Zoo is within Cape May Court House, New Jersey. The zoo and park cover about 85 acres. Here, you can see about 550 animals and 250 species. This impressive park and zoo opened in 1978. TripAdvisor rates this wonderful zoo highly. TripAdvisor named this zoo the 5th best zoo in the United States in 2015 and the 3rd best in the nation in 2012.
Cape May County Park & Zoo is free all year round. It's open every day, except for Christmas. Parking is also free! This wonderful zoo is often packed during spring and summer. Summer hours are from 10:00 a.m. to 4:30 p.m., while the zoo is open during winter from 10:00 a.m. to 3:30 p.m. While visiting, you can admire animals like American bison, African lions, black howler monkeys, North American river otters, cheetahs, and snow leopards.
While visiting the zoo, you can also book guided private tours and animal encounters. Field trips are common as well. Some of the most popular animal encounters include the Two-Toed Sloth Encounter, Giraffe Encounter, and the camel encounter. These encounters require a fee.
2. Turtle Back Zoo
Turtle Back Zoo is located in West Orange, New Jersey. It's a popular zoo in New Jersey and is also called the Essex County Turtle Back Zoo. This zoo is open daily from 10:00 a.m. to 4:00 p.m. Turtle Back Zoo also offers horseback riding, zip lining, and a summer camp for kids. Tickets are affordable and this zoo sees most visitors during summer when school-aged children are on break.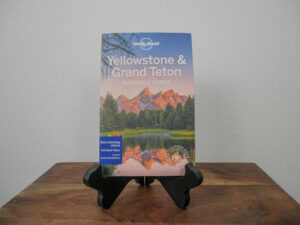 While visiting Turtle Back Zoo, you can enjoy many of the exhibits. Some are interactive, like the Touch Tank. This Touch Tank provides visitors the chance to glide their hand on a stingray. You can also feed these animals for a small fee. Turtle Back Zoo is also home to a Black Bear Exhibit. This exhibit houses twin sister American black bears, Jelly and Jam. Visitors can view these large animals from a kitchen window.
3. Bergen County Zoological Park
Another must-see zoo in New Jersey is the Bergen County Zoological Park. The zoo is open 7 days a week and offers great opportunities to interact with unique animals. Admission is affordable and memberships are available. It was the first zoo in the state to be accredited by the Association of Zoos and Aquariums (AZA).
The Bergen County Zoological Park has many animals from North and South America. Some animals you can see in the zoo are American elk, capybara, the belted Galloway cow, North American porcupine, giant anteater, and two-toed sloth. Many birds also call the zoo home, like the Dorking chicken, bald eagle, snowy owl, and scarlet macaw.
This zoo also offers an education and discovery center. The center offers group programs, birthday parties, and zoo summer camps. Live animal shows are also held in July and August in the outdoor amphitheater in front of the North American Porcupine exhibit.
4. Popcorn Park Zoo
Next on our list of must-see zoos in and around New Jersey is the Popcorn Park Zoo. This zoo is located in Forked River. Although it's not a large zoo, it's home to many animals in need of help. Popcorn Park Zoo is also called Popcorn Park Animal Refuge. This refuge opened its doors in 1977. Here you can see many exotic and farm animals in the care of trained staff. This refuge is called a "sanctuary for abandoned, injured, ill, exploited, abused or elderly wildlife, exotic and farm animals, and birds," by the Associated Humane Societies.
Previously, an elephant was housed within the refuge. They came from Mexico but sadly passed away. Its enclosure is now used by several llamas. There are about 200 animals within the zoo. This park has a small admission fee, which is how it got its name. It's open every day but closes early on holidays. Currently, there are several large cats and a blind kangaroo in Popcorn Park Zoo.
5. Cohanzick Zoo
Cohanzick Zoo is another great zoo in New Jersey. It's located in Bridgeton and opened its doors in 1934. It's New Jersey's first zoo. The zoo is small but houses about 100 animals and 45 species. Cohanzick Zoo covers about 15 acres. It's a hidden them that thrives on donations. The zoo is free and opens every day from 9 am until 5 pm, except for New Year's Day, Thanksgiving Day, and Christmas Day. The best way to keep up with this wonderful zoo is on their Facebook page. They post updates and closures regularly.
Cohanzick Zoo is about 45 minutes from Philadelphia. In this zoo, you can find many animals like Bengal tigers, Asiatic bears, fishing cats, leopards, mountain lions, and donkeys. These animals all have their own stories. Winter and summer zoo camps are available. A few events occur each year, including Coati Day, KidsFest, and Boo-At-The-Zoo.
6. Space Farms Zoo & Museum
Space Farms Zoo & Museum is in Sussex, New Jersey. This small and charming zoo is located at 218 Route 519. It's a roadside zoo and historical museum with memberships and daily tickets available. This 100-acre zoo is unique and includes about 500 animals and 50 antique cars. If you want to take a break from walking in the heat and viewing animals, you can also walk into the 9 large museum buildings.
The history of this museum is unique. It began in 1927 when Ralph and Elizabeth Space bought the land. They started with 1/4 acre, but now own more than 400 acres. It started as a small general store, which quickly expanded into a repair shop and a wild animal shelter.
Some of the most popular animals in the Space Farms Zoo & Museum are bobcats, South American jaguars, Kodiak bears, Japanese Sitka deer, spotted hyenas, and pigs. It was once home to the largest bear in captivity, Goliath. It passed away in 1991 and its skull is now displayed in the museum.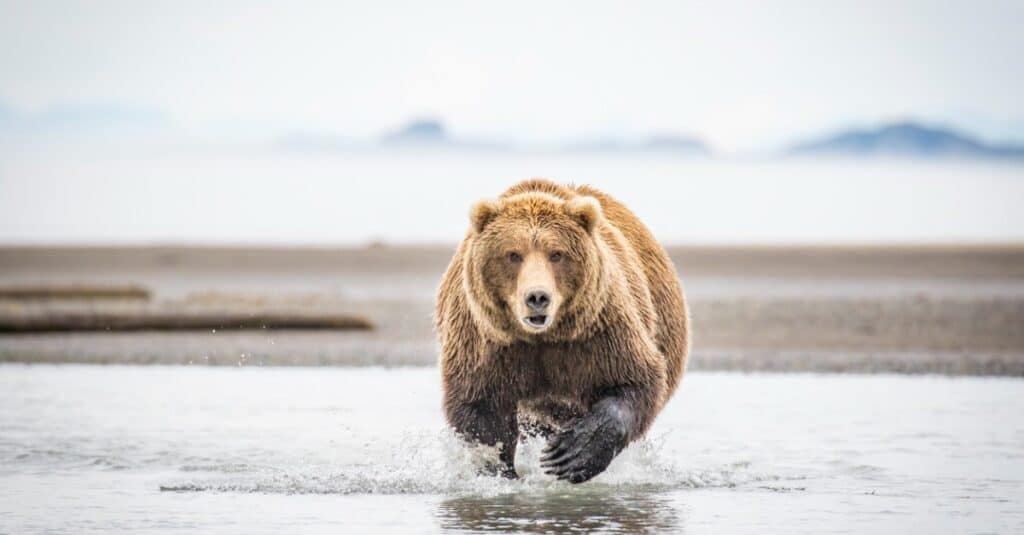 7. Philadelphia Zoo
Last but not least is the Philadelphia Zoo. Although the Philadelphia Zoo isn't in New Jersey, it's a short day trip away and worth the visit! The Philadelphia Zoo is the zoo in the United States. This impressive and old zoo opened on July 1, 1874, although plans for this zoo were underway as early as 1859. This park opened with 1,000 animals, but now hoses over 1300 animals.
Listed below are some animals you can encounter while visiting the Philadelphia Zoo:
Sloth bears
Amur leopards
Andean bears
Bolivian gray titi monkeys
Giant otters
Jaguars
Guam rails
Red pandas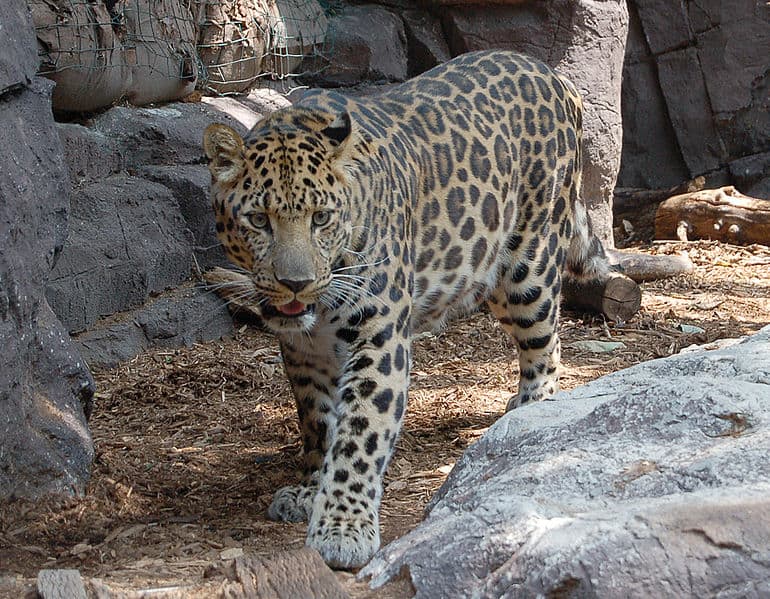 Up Next: