Caru Pet Food in Vero Beach, Fla.
Adrian Pettyan, co-founder and CEO
My wife Pamela and I got into this business because we wanted pets everywhere to enjoy wholesome, healthy diets that look, smell and taste as good as homemade food. Giving back has always been very important to us, and we try to provide pets in need with healthy meals and treats whenever we can. At the end of August 2022, we donated 92 cases of Beef Broth and 30 cases of Beef Treats, with a total retail value of more than $7,640, to MSPCA-Angell, a 501 nonprofit organization headquartered in Boston.
We also plan to donate 35 cases of Duck Bites, with a retail value of $3,775, to a local charity before the year's end. In addition, we have another 90 cases of treats, including Chicken Bars, Chicken Bites and Beef Bars, with a retail value of $9,709, that we'll be donating before the end of 2022.
---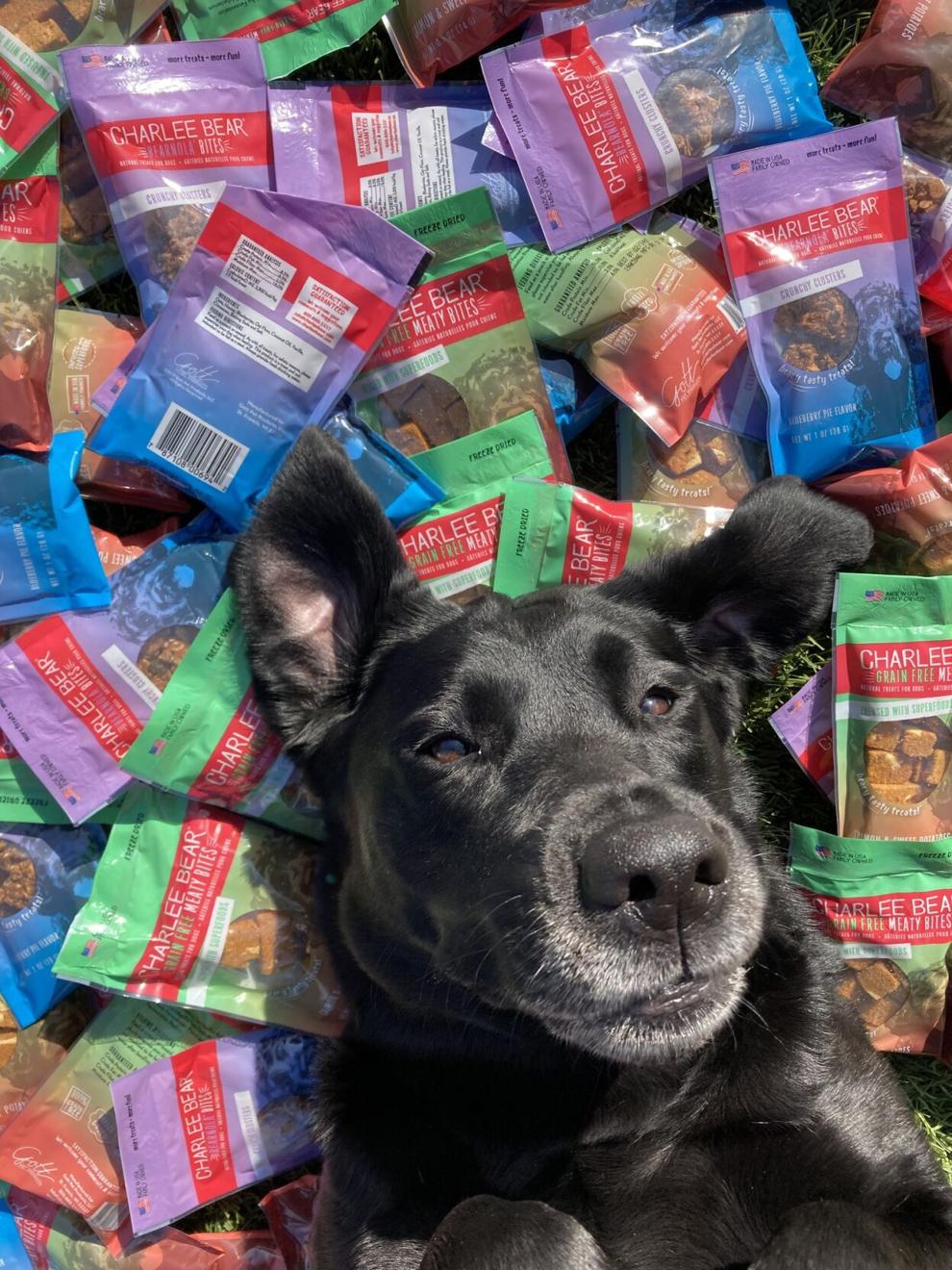 Charlee Bear in St. Francis, Wis.
Rob Cadenhead, general manager of Gott Pet Products, parent company of Charlee Bear
The Charlee Bear brand was inspired by the founder's own rescue dog, Charlee, so supporting rescue organizations is something that's been meaningful to us from the start. In fact, Charlee has inspired us to donate to shelters and organizations across the country, all of which work tirelessly to provide the same comfort and love to any and every dog. In 2022, we donated 13,200 bags of treats to various organizations throughout the country to help support their unique fundraising events. In addition, we sent 740-plus cases of treats to organizations in need of dog products—a few of which have recently taken in the beagles that were being mistreated at Envigo.
This year, Charlee Bear has also reached a milestone of proudly serving pet parents for 30 years. In honor of our 30th birthday, we partnered with the Humane Animal Welfare Society of Waukesha County (HAWS), an organization in our local community, by sponsoring a portion of the adoption fees. HAWS is offering $30 adoption fees for 30 dogs over 30 years old (in dog years)! Each dog will go home with a limited-edition Charlee Bear anniversary bandana and a big bag of treats.
---
Dr Woow in Miami
Daniel Encaoua, head of Dr Woow
Dr Woow's commitment to Woow vets, owners and pets does not stop at the product level. When we built the company, we wanted to ensure a better future for our pups and future generations, which is why we have partnered with local shelters to do events in the near future and give part of our revenue to them. At the same time, we partner with a Puerto Rican local community-based rescue of dogs to give them free supplement products to ensure that all dogs, no matter where they are, can get top-quality food to better their health.
---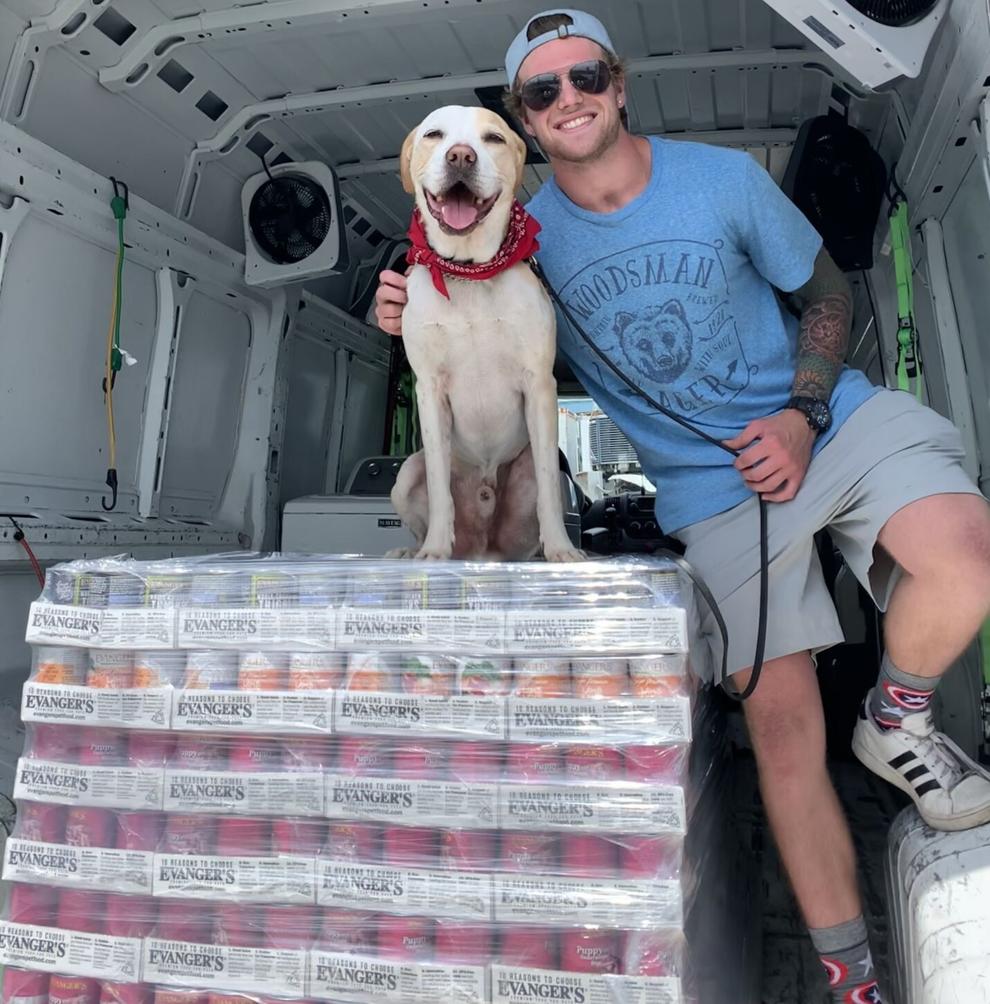 Evanger's Food for Dogs & Cats in Markham, Ill.
Holly Sher, president and owner
Proudly made in the USA, Markham, Ill.-based Evanger's Food for Dogs & Cats works closely with retailers and rescues/shelters across the country to optimize nutrition for pets awaiting their forever homes. As one key example, Evanger's has partnered with PACC911 and My Pet Market (retailer), both based in Arizona, on an integrated rescue/shelter and indie retailer give-back program. PACC911 vets rescues and shelters, so the goal is to help provide Evanger's made in the USA foods for dogs and cats to shelter pets and pets in foster care with rescues awaiting their forever home, as well as drive free cans to everyone that adopts from one of these shelters. They pick up their free bag of 4.4-pound Evanger's dry food or free Evanger's canned foods at a My Pet Market location to give pets their best start.
---
Exotic Nutrition in Newport News, Va.
Ken Korecky, CEO
Exotic Nutrition has always made it a goal to support organizations dedicated to rescuing exotic pets or rehabilitating wildlife. In 2022, we had the opportunity to donate exotic pet foods and treats valued at over $800 to multiple fundraisers and rescues including Critters & Friends Creations for the Bunny Brigade, Possumwood Acres Wildlife Sanctuary, Wheek Care Guinea Pig Rescue and Saint Francis Pet Care Center. Year-round we offer discounted pricing to pet rescues, ensuring they have access to the high-quality pet nutrition, cages and accessories that help provide the proper husbandry to the animals in their care at an affordable price. Moving forward, we hope to provide more contributions through our Helping Hands Grant, which provided $10,000 in cash donations to over a dozen deserving organizations over the past two years.
---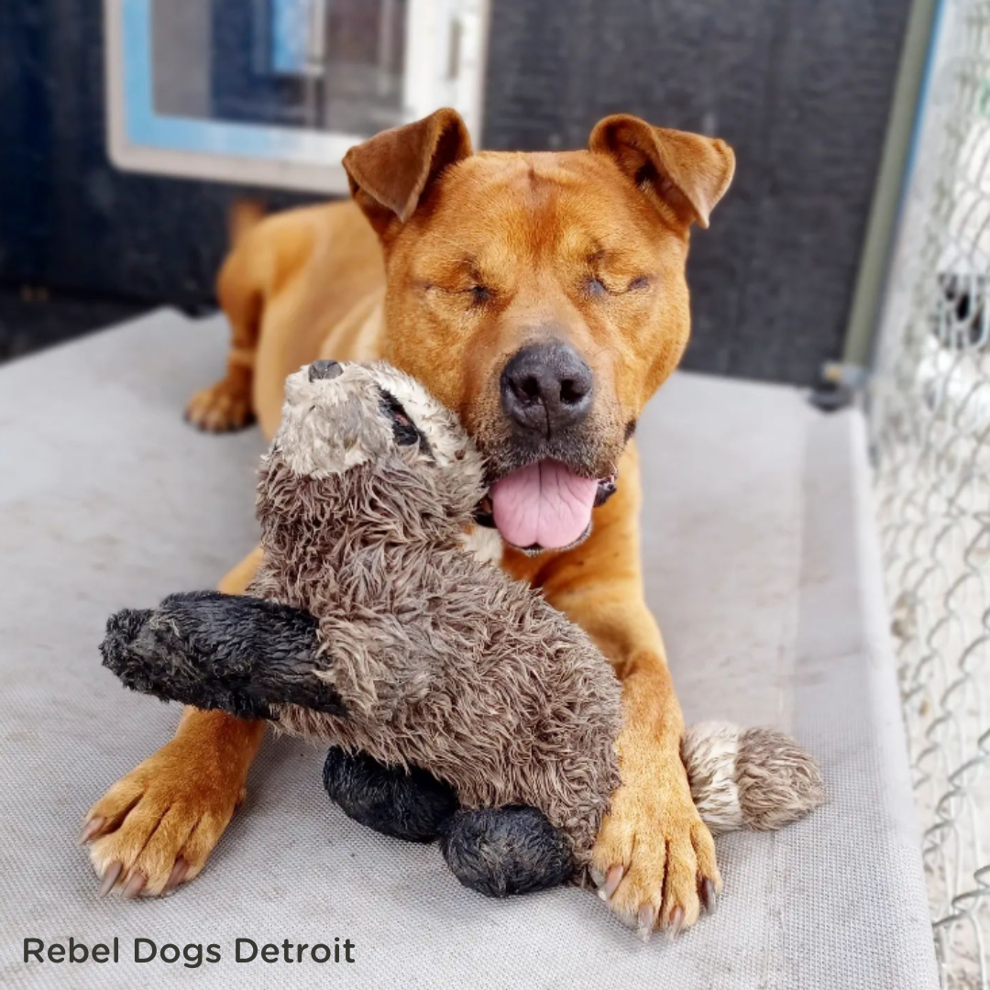 Fluff & Tuff in Troy, Mich.
Kerry Wezner, marketing manager
This year, we held our annual social media charitable campaign #IGiveAFluff. For every social media post June 8-30 of a dog with their Fluff & Tuff toy and the hashtag #IGiveAFluff, we donated a toy to a dog in need. With the help of all our enthusiastic retail partners and social media followers, we were able to donate a record 2,180 toys to dogs in rescues and shelters all over the country. Since #IGiveAFluff began in 2015, we've been able to donate nearly 10,000 toys.
Every year, we also have our Holiday Charity Toy in which 100 percent of our profits from the sale of the toys are donated to different causes within the animal community. This year, our Holiday Charity Toy is the Good Dog Bone. With our profits, we will be fulfilling shelter and rescue wish lists to help them with their day-to-day necessities.
---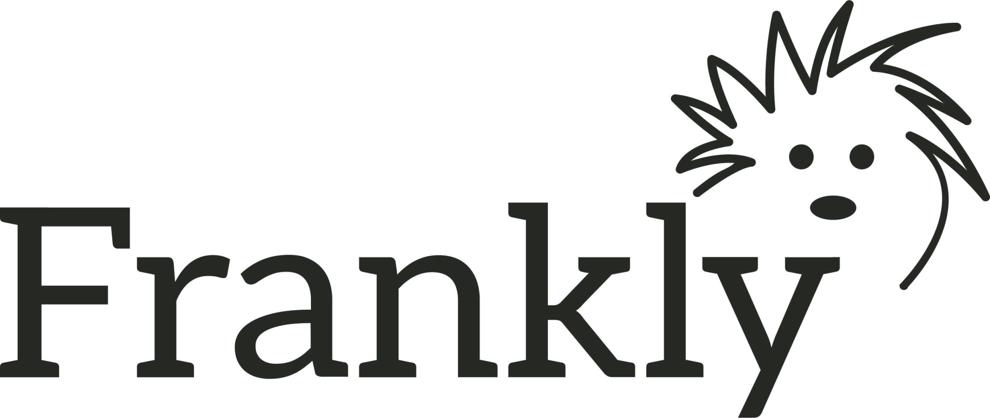 Frankly Pet in Milwaukee
Alan Snyder, COO
Frankly Pet was created as America's alternative to traditional rawhide. We believe in providing the highest-quality products that are made in the USA with full traceability. That means pet parents can have peace of mind knowing they are giving their pets the very best products on the market.
At Frankly, we're committed to giving back to our local community. Earlier this year, we donated 10-15 large boxes of chews to JR's Pups N Stuff, which is a local foster-based rescue organization based out of West Allis, Wis. Through this donation, we were able to provide more than 1,000 collagen chews to dogs in need. Our chews are highly digestible and help promote healthy joints, supple skin and a glossy coat. Plus, they're long lasting to support clean teeth and fresh breath and ideal for all life stages, from puppies to senior dogs.
---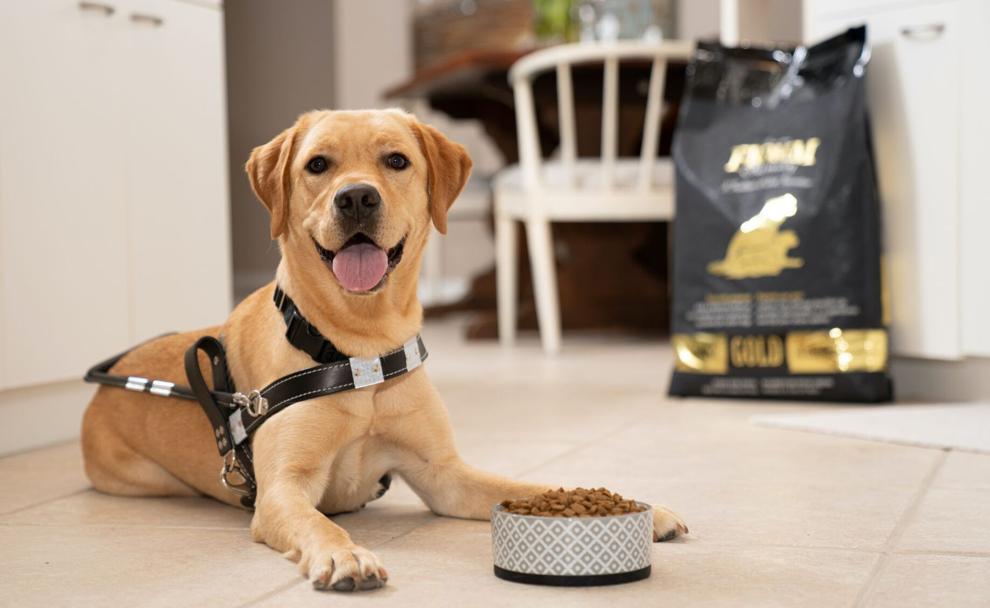 Fromm Family Foods in Mequon, Wis.
Bryan Nieman, brand director and fifth-generation family member
We partner with Southeastern Guide Dogs, an organization that breeds, raises and trains elite guide dogs, service dogs and skilled companion dogs to provide life-changing services for people with vision loss, veterans with disabilities and children with significant challenges. Since 1982 they have successfully created thousands of guide- and service-dog teams throughout the U.S., and never at any cost to the recipient. Instead, Southeastern Guide Dogs relies on the generosity of donations to sustain its mission.
In addition to providing food free of charge to support all breeding dogs throughout the program, we're proud to support guide and service dogs through the Alumni Support Program. Through this program, we donate food and treats to nearly 600 guide and service dog alumni currently at work helping men and women across the United States. By donating, we hope to reduce the financial burden that individuals with disabilities can face, especially those living on fixed incomes. As a company committed to the health and nutrition of animals, we recognize how providing service and guide dogs with the same premium food they were fed throughout training allows them to remain happy and healthy.
Once placed with their forever companions, we connect graduates with a local neighborhood pet retailer who often assists in their nutritional needs. By providing this network of support, we ensure every Southeastern Guide Dog is set up for success.
---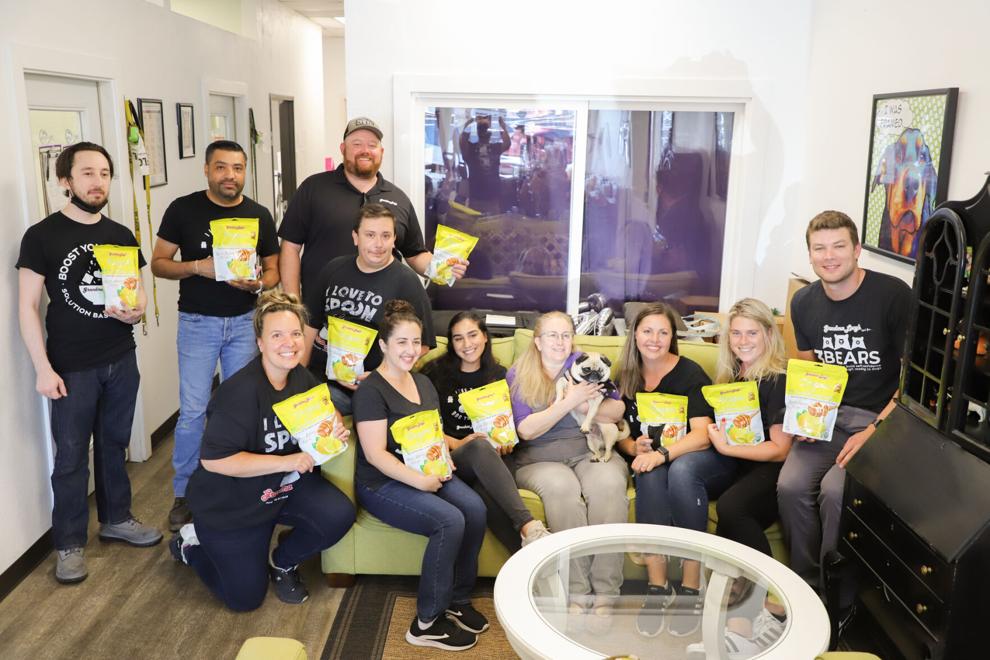 Grandma Lucy's in Rancho Santa Margarita, Calif.
Breann Shook, owner and founder
Grandma Lucy's believes in giving back to pets that bring so much love and support into our lives. Since the creation of our freeze-dried pet food in 1999, we created Project Pet RAK (Random Acts of Kindness) and have proudly donated countless volunteer hours and wholesome food.
Service, therapy and reading dogs hold a special place in our hearts, and we are proud to support the work they do. As part of Project Pet RAK, we are the Official Food Sponsor for Little Angels Service Dogs and proudly feed all dogs in training at both the San Diego and New Hampshire facilities. To date we have provided more than 2,800 bags of food and treats. And that's just the beginning. Most recently we have partnered with Inland Empire Therapy Dogs to help feed their R.E.A.D. [Reading Education Assistance] Dogs.
In addition to these nonprofit partnerships, we work with many independent service and therapy dogs. These amazing partnerships are highlighted weekly on our social channels.
Giving back is a value we value, and as a team we volunteer quarterly, plus independently, throughout the year. Most recently I drove rescued dogs from Aruba over 1,486 miles in 48 hours to their forever homes. We also have been able to volunteer time and food to Pet Adoption Center of OC, Luna Foundation and Project Street Vet.
---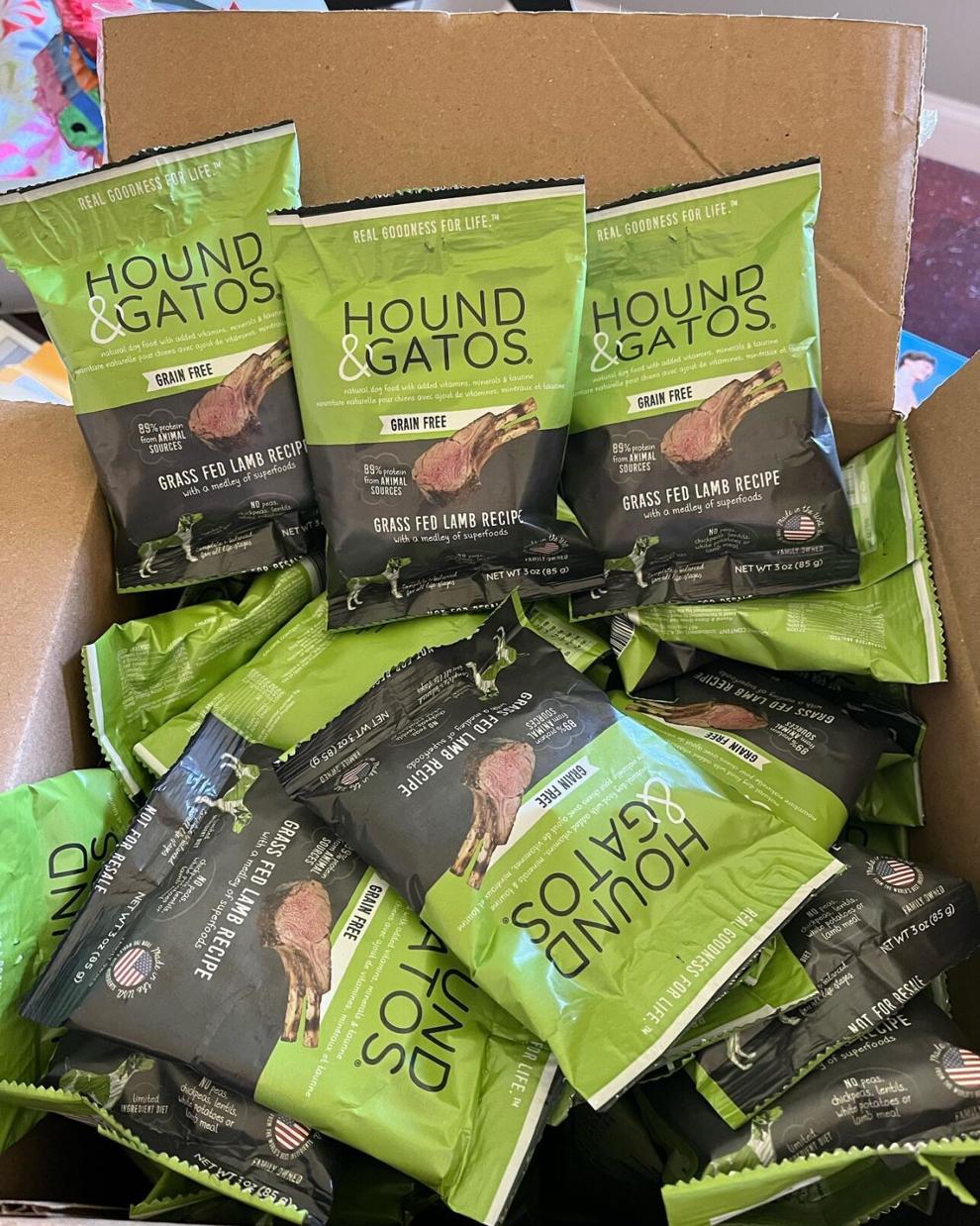 Hound & Gatos in St. Francis, Wis.
Rob Cadenhead, general manager of Gott Pet Products, parent company of Hound & Gatos
At Hound & Gatos, we're proud to partner with organizations whose mission and values align with our very own. Our company loves helping underprivileged animals and is committed to supporting shelters and rescues throughout the country by providing meals to pets in need. We actively support local events and food pantries, all of which promote and work toward the goal of providing resources for every pet they encounter.
In 2022, our commitment to giving back has allowed us to partner with 15 different organizations in different states. This year, we donated 2,472 bags of both dog and cat kibble, as well as multiple pallets of canned food for both dogs and cats. Looking ahead to 2023, we hope to expand our partnerships to new rescue and adoption organizations as we continue supporting disadvantaged pets.
---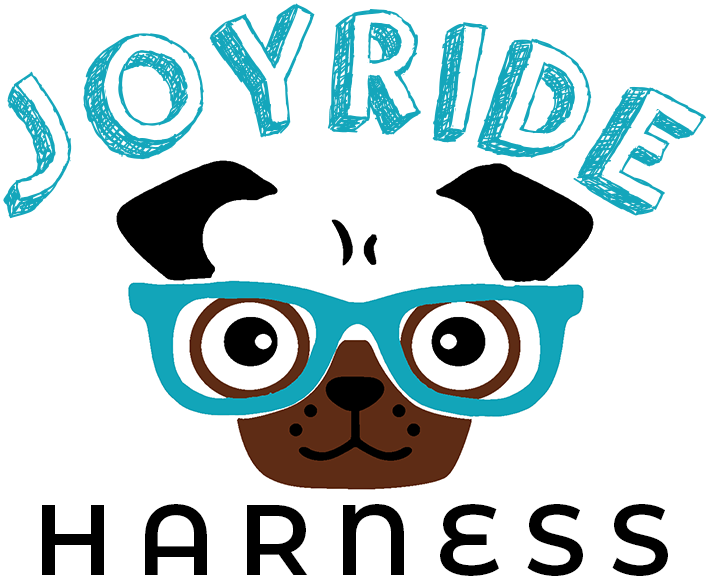 Joyride Harness in Los Angeles
Sanez Pezeshki, owner
We have donated more than $1,600 to the HIT living foundation and over $35,000 to Dogs Without Borders, as well as donated thousands of harnesses, worth over $220,000, to multiple dog rescues and organizations throughout the U.S.
---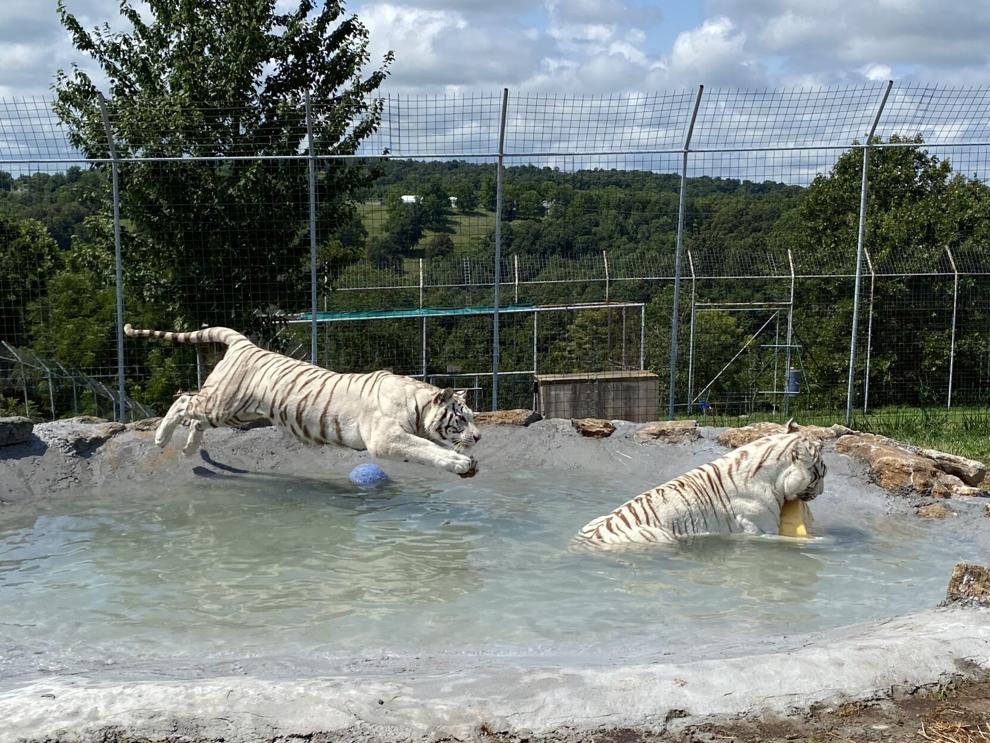 Life Line Pet Nutrition in Gig Harbor, Wash.
Ted Hayes, owner and founder
Turpentine Creek Wildlife Rescue is a nonprofit, big cat animal sanctuary located in Eureka Springs, Ark. A lot of these cats arrive suffering from malnutrition and are declawed, which results in both physical and phantom pain. Because cats walk on the front of their feet, the amputation forces them to put unnatural pressure on the back of their paw, often causing injury and joint pain. The benefits of fish oil in animals include heart, brain and joint health. Nearly 60 percent of the animals at Turpentine Creek are on Life Line supplements, and their outcomes clearly demonstrate some of the benefits of fish oils. Life Line Pet Nutrition is proud to partner with Turpentine Creek in their commitment to rehabilitating abused and neglected animals by supplying our fish oil at a discounted rate. As a nonprofit 501(c)(3), Turpentine Creek is in need of support and donations to keep their mission alive. Please visit their donations page at turpentinecreek.org to learn more. More information on the partnership between Turpentine Creek and Life Line Pet Nutrition can be found on our website: lifelinepet.com.
---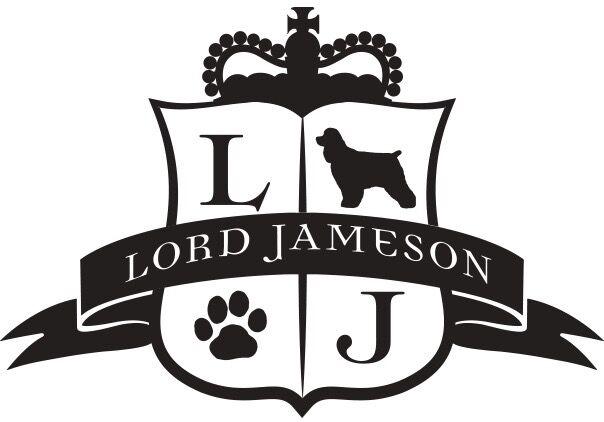 Lord Jameson in Palm Beach, Fla.
Sarah Goldberger, founder/CEO
We are very committed to giving back to share our love for dogs as well as support animals and our community. Since the very beginning, we have been donating a portion of our proceeds to support animal welfare organizations because we believe no dog should be left without a human to love and feed them. We are also a proud member of 1% For The Planet and make several contributions in partnership with the movement.
In the past year, we have donated to Working Dogs for Conservation, the world's leading conservation detection dog organization. We have also partnered with and donated to Organic Voices, an organization dedicated to advocating organic agriculture and food production, as it is important to us that humans and dogs eat and live a healthy, environmentally friendly, organic lifestyle. In addition, we are always actively donating products to animal welfare organizations, rescue dog events and various nonprofit organizations that we have wonderful relationships with in order to give back not only through our proceeds, but also through our healthy and delicious USDA (U.S. Department of Agriculture) organic soft dog treats made with real whole food ingredients. We plan to continue our contributions in the coming year through our ongoing commitment to 1% For The Planet as well as partnering with various organizations on a mission.
---
Loving Pets in Cranbury, N.J.
Dan Nagy, sales manager
Loving Pets believes in supporting our pet community, both across the U.S. and around the world. Loving Pets is actively engaged in helping communities become better places to live, for pets and people alike, by supporting philanthropic projects and organizations dedicated to improving animal welfare and increasing the bond between human and pet.
This year, Loving Pets proudly partnered with and donated products to St. Louis Bulldog Rescue, Second Chance Pet Adoption League and Christopher's Kids, among other rescues and shelters across the U.S. In addition, Loving Pets' has made continued donations to:
• Pets For Vets, which helps heal the emotional wounds of military veterans by pairing them with a shelter dog that is specially selected to match his or her personality;
• Canine Angels, a nonprofit that rescues dogs from shelters and trains them to become service dogs and accomplished assistance animals that can perform dozens of tasks for disabled American veterans and first responders;
• Susan G. Komen, which has played a critical role in the fight against breast cancer since 1982, transforming how the world talks about and treats this disease and helping to turn millions of breast cancer patients into breast cancer survivors; and
• Action Volunteers for Animals (AVA). Action Volunteers for Animals is just what its name suggests—an organization of people who are active on behalf of non-human animals and who give their time and energy without monetary reward.
---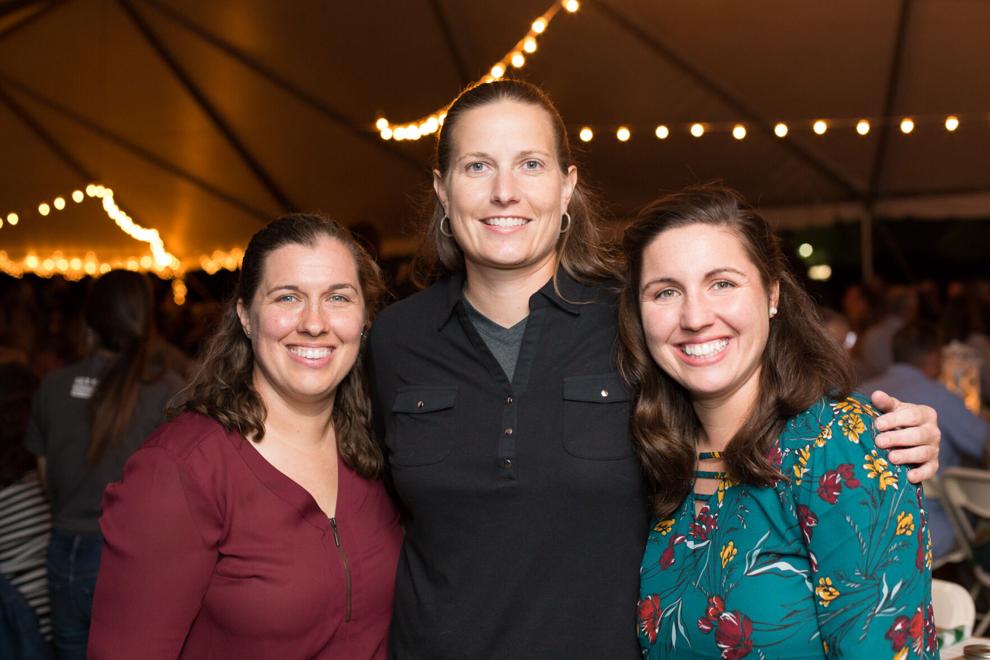 Marcoot Jersey Creamery in Greenville, Ill.
Amy and Beth Marcoot, co-owners
Marcoot Jersey Creamery, maker of Dog-O's, is a seventh-generation family-owned Jersey dairy farm in Greenville, Ill. Not only are we passionate about the quality of our farm, our milk and our products, we are dedicated to giving back to the community in which we live.
We do complimentary school tours throughout the year and design our educational tours for each group's age and development. Our guests include toddlers from preschool to high school FFA groups, to Red Hat Ladies, 4-H groups, family reunions to anything between. Two examples we are especially proud of are:
• High school FFA groups and CEO programs, where we hope to inspire students to think creatively about their own farms/businesses and give them hope that their families can figure out a way to make things work.
• Girl Scout tours and classes. We love inspiring young women. Girl Scouts of Southern Illinois and Girl Scouts of Eastern Missouri troops have come for tours, but we also host classes where we make butter, cheese and pizza with the groups.
Every year we host Graze in the Grass, a farm-to-fork fundraiser benefiting Eden's Glory, a home fortifying survivors, educating communities and working to end human trafficking. Not only do we host and help facilitate the evening, but we donate items for their auction including cheesemaking experiences and cheese and wine events. Our 2021 Graze in the Grass event raised more than $27,000 for Eden's Glory. This year's event took place on Sept. 17.
---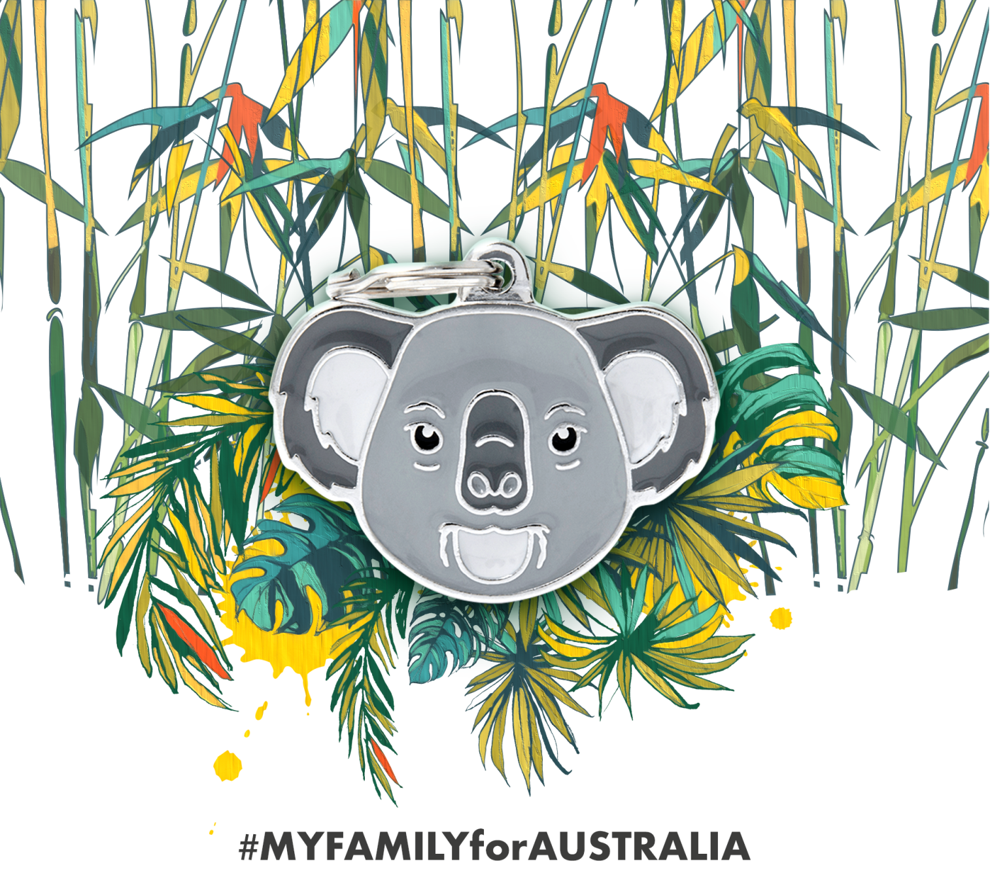 MyFamily U.S.A. in Orlando, Fla.
Francesca Miniaci, copywriter; Giulia Spinelli, marketing
With the birth of MyFamily Foundation, our commitment is dedicated to pets and children, whose love is in its purest form. We dedicate ourselves to their psycho-physical and social development, directed to making them interact with each other. We already have acted toward their well-being.
In 2020, when the horrible fire consumed millions of hectares of Australian forests, we used the Koala ID tag's proceeds to support the Port Macquarie Koala Hospital. Additionally, at the beginning of the global COVID-19 pandemic, we used the proceeds of the Rainbow ID tag to purchase a transcutaneous monitor for non-invasive measurement of carbon dioxide and pulse oximetry for a local hospital.
With the help of illustrator Lele Gastini, we have created our own version of the historical game Memory with pictures to color while discovering curiosities about the world of pets. Hundreds of pieces of this game were distributed to local schools and hospitals.
At the beginning of this year, more than 50 dogs, adults and puppies, were rescued and sent to two local dog shelters. We went on the spot the following day, ready to give support with collars and leashes donated to every adopter.
---
Nulo Pet Food in Austin, Texas
Michael Landa, founder and CEO
While we have donated more than 10,000 pounds of Nulo kibble to various rescues and organizations this year, our most recent charitable contribution is our new partnership with Arizona Search Dogs. This new partnership with the group includes a $5,000 monetary donation as well as supplying food for each of the 12 working dogs for the next 12 months. Nulo is honored and excited to fuel Arizona Search Dogs with high-meat, low-carb recipes to promote healthy body conditions and stable energy, allowing these heroic dogs to perform at their highest ability for all the important days of work ahead.
---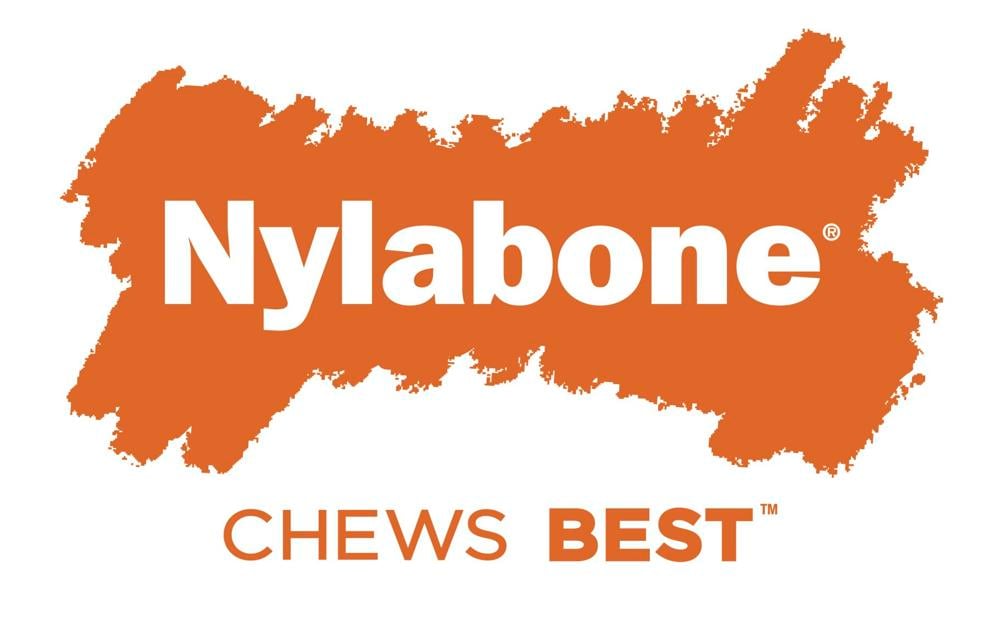 Nylabone Products in Neptune City, N.J.
Jane Unger, marketing manager, dog and cat division
For more than 60 years, Nylabone has been creating the best chew toys, chew treats, play toys and dental solutions for dogs of every age, breed and size. Because we are passionate about ensuring as many dogs as possible satisfy their natural chewing instincts while simply having fun, our Nylabone Cares program regularly partners with nonprofit animal welfare organizations through chew toy and monetary donations.
Throughout the year, we have donated more than 62,000 durable chew toys that assist all types of dogs in various ways. In addition to supporting hundreds of local and national charities, we proudly maintain longstanding partnerships with charitable organizations such as Southeastern Guide Dogs, Guiding Eyes for the Blind, America's VetDogs, Guide Dogs for the Blind, Leader Dogs for the Blind, Best Friends Animal Society, Monmouth County ASPCA and National Breast Cancer Foundation (NBCF).
We also teamed up with our friends at American Humane for three major initiatives this year. In September, we sponsored the reunification of a U.S. Air Force Staff Sergeant with his retired military working dog. Our sponsorship supported transportation costs for reuniting the duo, plus veterinary services and subsequent care once the hard-working pup arrived home.
In January, we participated in the #BettyWhiteChallenge on social media, where we donated 100 chew toys to five animal nonprofits, including American Humane and organizations in our home state of New Jersey.
Lastly, we created a limited-edition, camouflage-inspired chew toy in honor of the movie "Dog," starring Channing Tatum. We donated a portion of sales to American Humane and its Pups4Patriots Program, which unites dogs needing homes with military veterans suffering from mental or physical trauma.
Heading to 2023 and beyond, follow #NylaboneCares on social media to see how we continue supporting pups in need.
---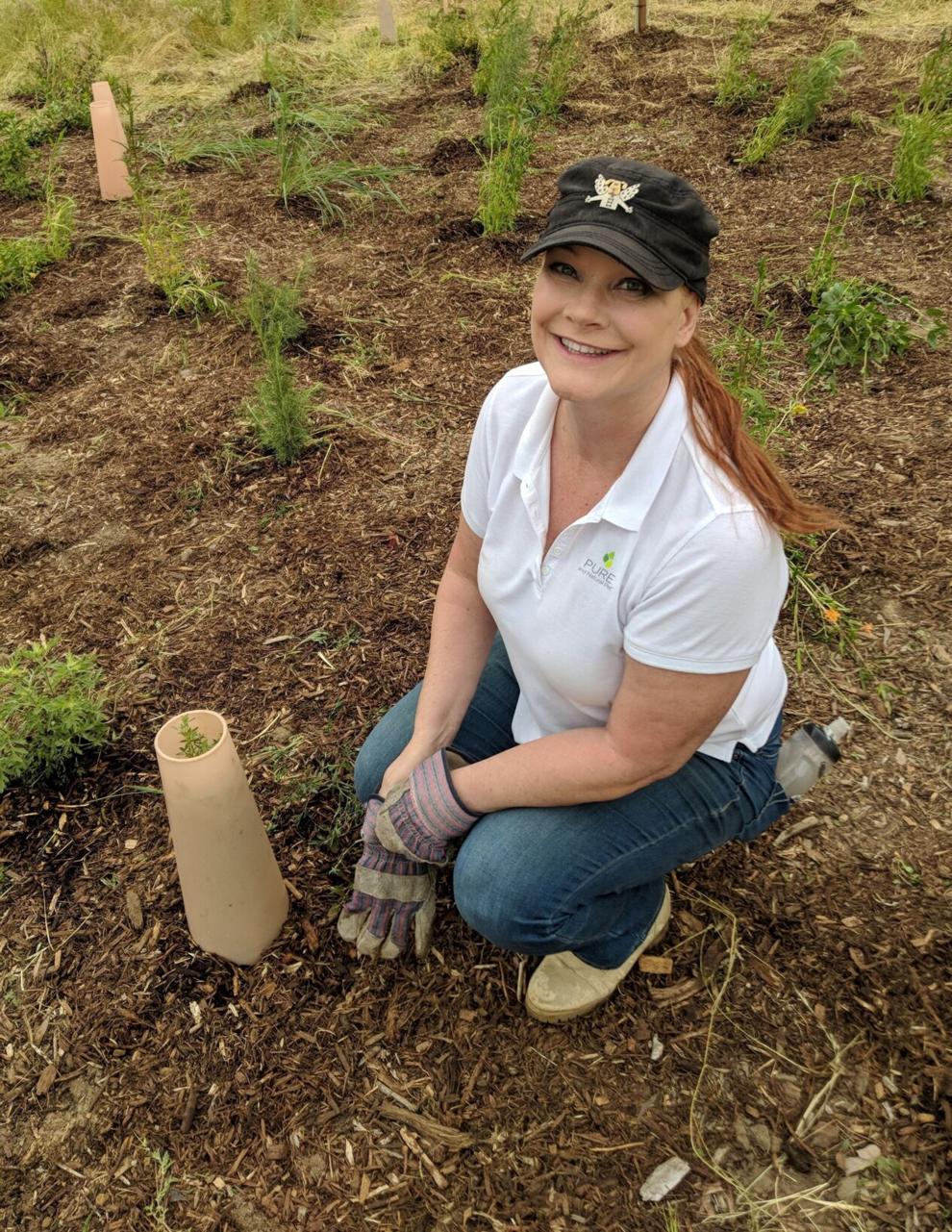 Pure and Natural Pet in Norwalk, Conn.
Julie Creed, vice president of sales and marketing
Giving back is in our nature and part of the Pure and Natural Pet brand. We continue to support The Grey Muzzle and Paws for Life K9 Rescue Service Dog program for veterans with PTSD, as well as ways to adopt rescue dogs. I reside on the Paws for Life board of directors and remain involved in PR, fundraising and planning their growth. We were also active with ways to support Ukraine pets and pet legislation.
Our big focus this year has been improved sustainability; we reworked eco-friendly packaging, tethered our Dental Kits and Bamboo Toothbrushes to charity and had a hands-on approach with reforestation and planting trees with One Tree Planted. To date, we're proud to have planted 2,669 trees in California, Idaho and Oregon with the U.S. Forest Service National Parks, as well as in East Africa. We are targeting an attainable goal of 3,000 trees by year-end.
---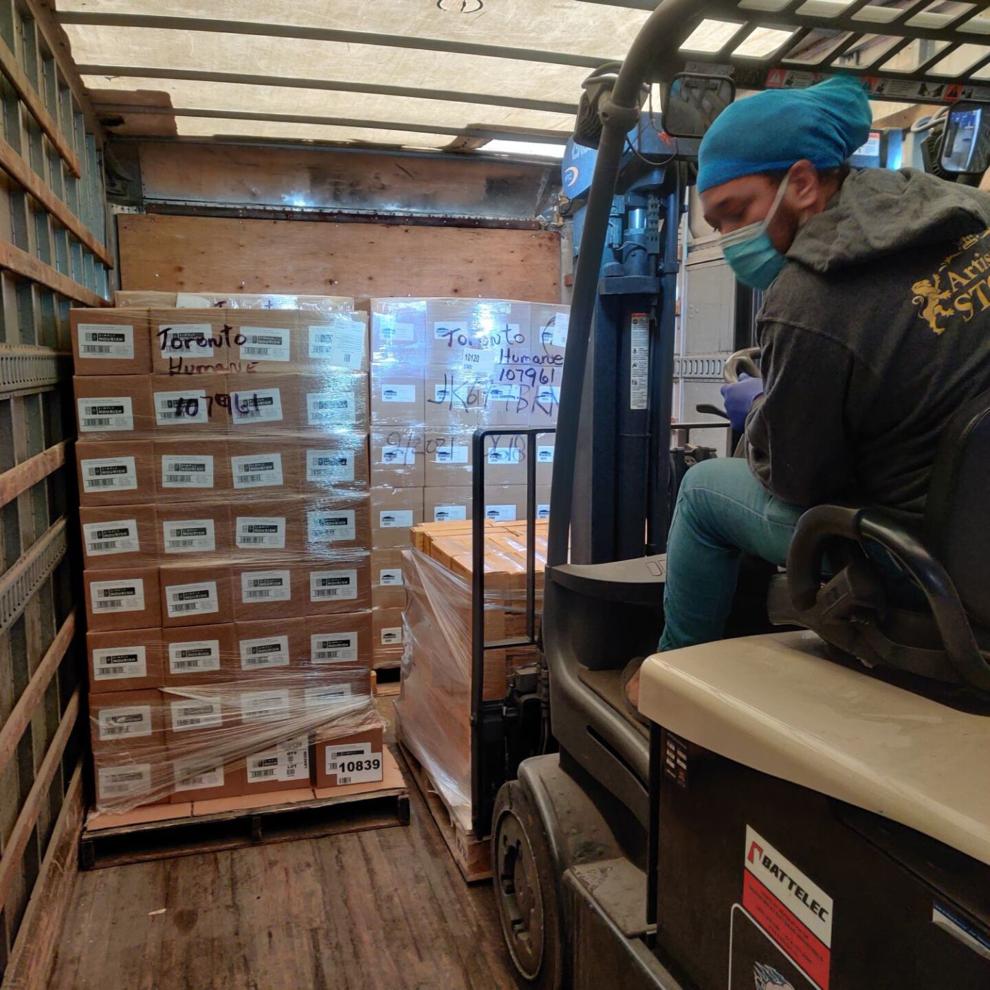 Pure Treats in Montreal
Stuart Menten, marketing director
At Pure Treats, we've made helping our communities a core part of our company values since COVID, as many pet parents and animal rescue organizations were going through financial hardships. We're continuing our mission in helping pets into this year and into the future. We see our biggest impact as being able to provide shelters with the highest-quality treats and food to care for their residents before they find their forever homes. In 2022, we partnered with the Toronto Humane Society, PAWS Chicago and Sophie's Dog Adoption in Montreal to deliver more than 400,000 treats to dogs and cats in need. Every year we expand our partner network to work with shelters making the largest impact to animals' lives in our neighborhoods. We look forward to carrying on this fulfilling initiative year after year, so we can make the lives of pets happier and healthier.
---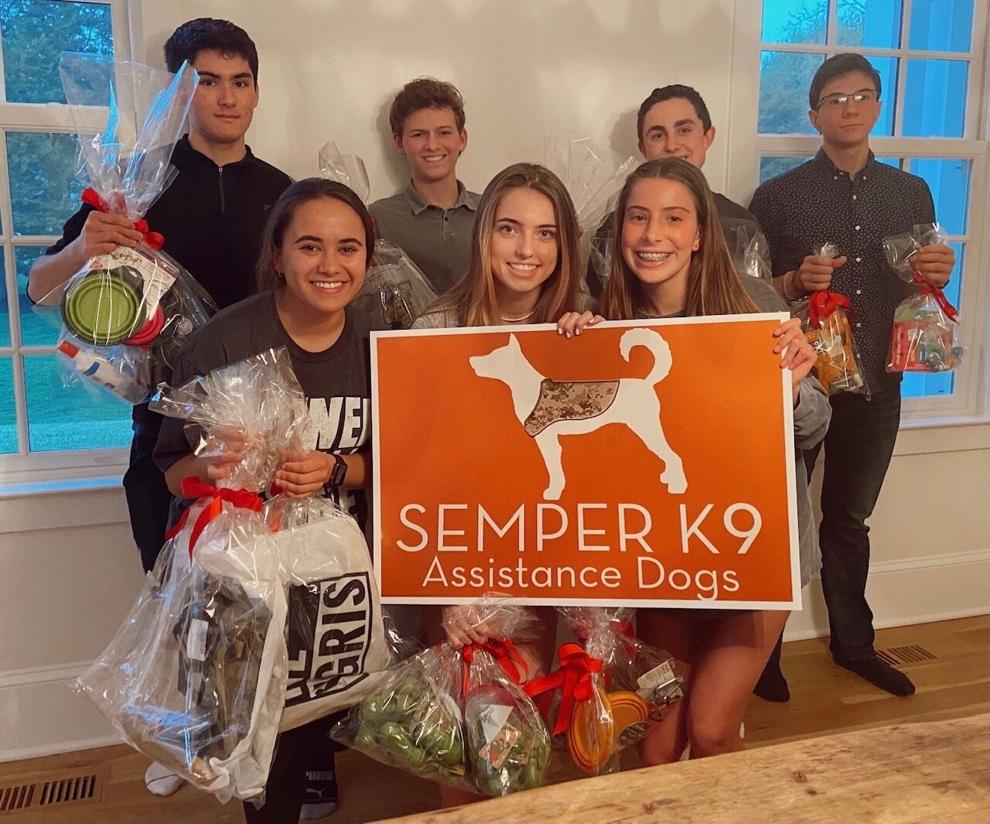 Redbarn Pet Products in Long Beach, Calif.
Rashell Cooper, vice president of marketing
Redbarn has partnered with organizations across the country and within our communities by donating products and volunteering time. Here are just a few:
• Golden Belt Humane Society provides shelter and care to animals from all over Kansas. We have donated thousands of products to them this year, including treats, chews and foods, through a monthly donation agreement that we have continued to grow throughout 2022.
• The spcaLA in Southern California rescues animals of all species and provides many animal-wellness services. We've donated both products and time to their shelters this year, while also supporting their local events.
• Hindi's Libraries is a nonprofit on a mission to provide books to children worldwide who otherwise wouldn't have them available. We partnered with Hindi's Pages for Paws fundraiser this year by promising a full day of food for a shelter dog for every book about animals donated. They collected more than 3,000 animal-themed books, totaling 30 days of food for 100 shelter animals.
• We are an ongoing annual treat sponsor for two service dog organizations: the National Institute of Canine Service and Training, which trains dogs to alert their diabetic owners of changes in blood sugar, and Semper K9, an organization that rescues dogs from shelters and trains them to be service dogs for disabled service members. These training processes take months of hard work and dedication from both the trainer and the dogs. With the training process being so repetitive, our Protein Puffs are the perfect low-calorie training tool.
---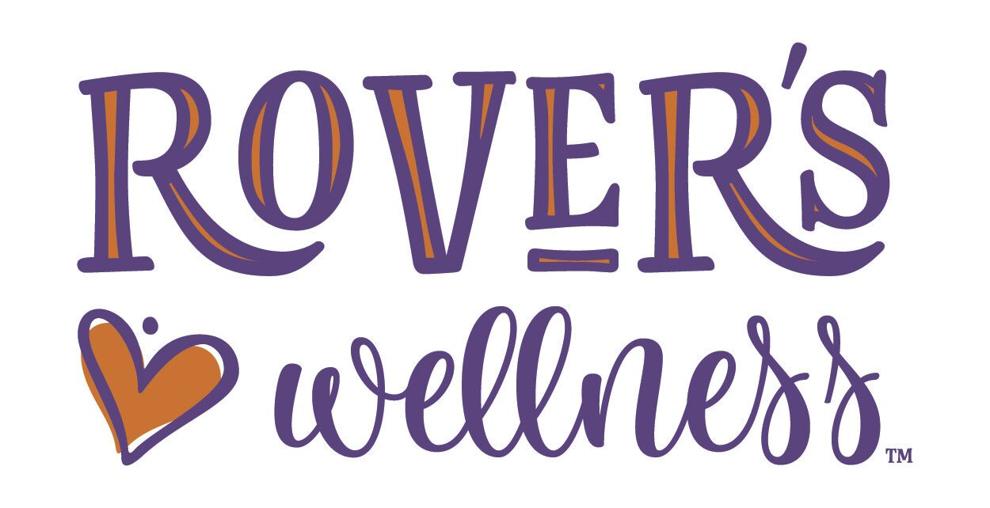 Rover's Wellness in Franklin, Tenn.
RaChelle Baca-Lobre, founder and global director of sales
Rover's Wellness started with Ozzy, our beloved black Lab who was very sick several years ago. My husband and I tried numerous CBD [cannabidiol] and hemp-based products in hopes of bringing him some relief, but they only made matters worse. Confronted with a parade of confusing and misleading product claims, it was practically impossible for us to make a well-informed choice. After seeing how our poor fur baby suffered, we decided to develop our own line of true broad-spectrum hemp-oil products that would help pets manage a variety of ailments.
In 2022, we're donating 5 percent of all our proceeds to cancer research for pets, because we want to do everything in our power to prevent other pet parents from going through what we did with Ozzy. Each year, we make it our priority to support a different cause. We strive to form relationships with people who share the same mission as us, which is to help pets live the absolute best lives possible. We're always eager to connect with new organizations that contribute to emerging causes within the pet space, and we encourage you to reach out to us at [email protected] if you'd like to be considered. Rover's Wellness looks forward to contributing to meaningful causes for years to come.
---
Ruff Dawg in Worcester, Mass.
Jerry Moffett, vice president of sales and marketing
Ruff Dawg is a family-owned manufacturer of high-quality dog toys. When choosing an organization to support, we agreed it was important for us to help locally. When we found Canines for Disabled Kids (CDK), we knew it was a perfect fit. They are an independent nonprofit organization that is also based in Worcester, and they are doing crucial work locally and nationally.
CDK's mission is increasing independence for children with disabilities and their families. They connect families in need with service dogs and training programs. They award scholarships to offset some of the approximately $25,000-plus that it costs to train a service dog, and they provide ongoing support for the child-canine team.
CDK also works with schools, speaks at conferences and expositions across the U.S. to educate families looking for the support of a dog, and offers Zoom and virtual presentations for civic groups, schools and businesses looking for information and expertise. The organization depends entirely on donations and sponsorships.
Ruff Dawg has been supporting CDK since 2016. Beyond a yearly financial commitment, Ruff Dawg features CDK on our website to help raise awareness and spur donations. Dave Pentland, president of Ruff Dawg, said: "We feel it's a natural fit and a potential for us to expose them to a new audience of dog lovers. We hope that our dog toys will not only be keeping dogs happy, but in a small way enrich the lives of children."
---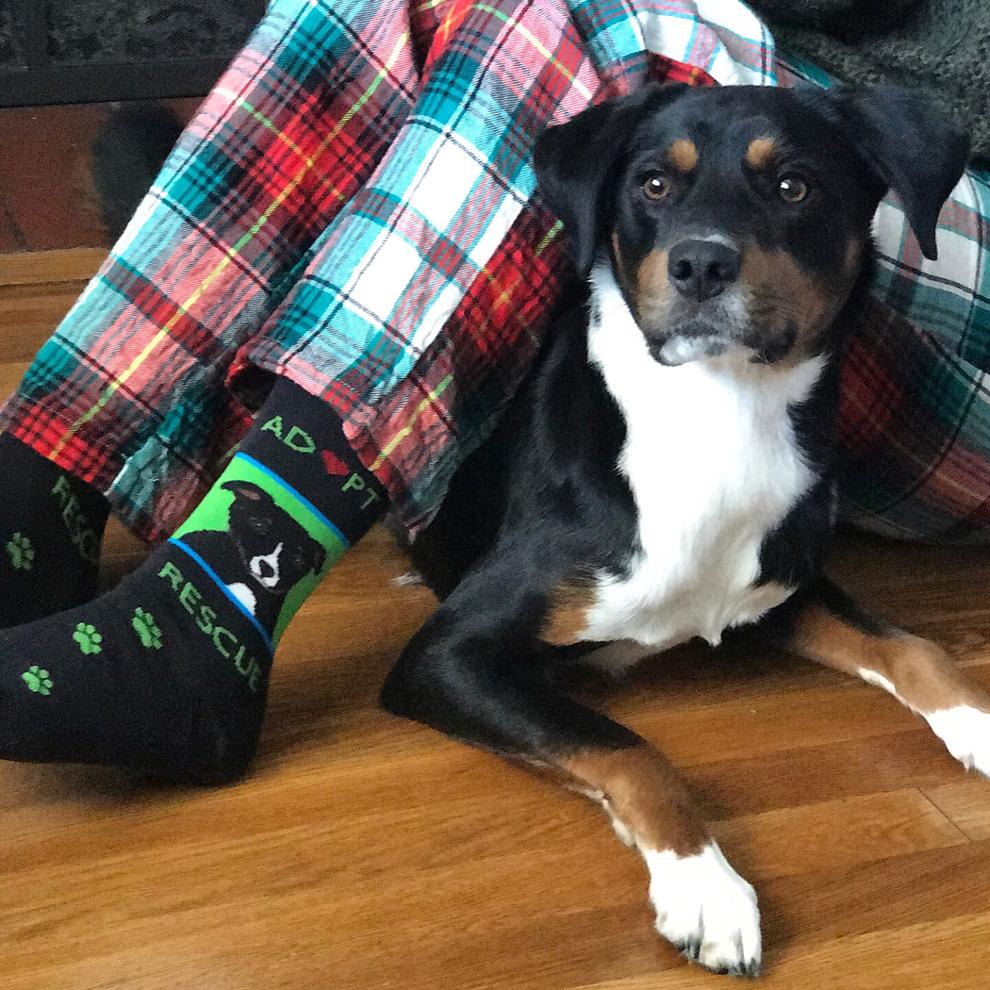 Sabyloo in New York
Sabrina Avila, owner
My love for animals has been there ever since I can remember. I quickly learned their loyalty and friendship are unparalleled. I started designing socks and in 2008 set up a shop at a holiday market in NYC. To my delight, the NYC public was charmed and bought my creations. I've continued to add breeds as well as other dog-themed gifts.
In 2012, I encountered a series of personal tragedies and shortly thereafter adopted a stray puppy. Lucy and I became inseparable. I then adopted another pup, Hope. Lucy and Hope are featured on Sabyloo's logo.
In 2016, we received an opportunity to rescue dogs from overseas. Sabyloo funded a few overseas transports that were then distributed to various rescue groups.
In 2020, I learned about a pup who was thought to be a hospice case. I fell in love and got him. Upon careful consideration, I chose a risky but life-saving surgery. Munchkin is perfectly healthy now and a part of the Sabyloo pack.
Every year 100 percent of the profits from our Rescue/Adopt socks goes to rescues.
In 2019, we donated $5,000 to rescue groups. In 2021, $2,500 was donated. We look forward to a successful 2022 so we can continue giving back.
Making a positive difference in the rescue world has been the most rewarding thing in my life. Sabyloo is committed to giving back to the ones who need it most.
---

Scout & Zoe's in Anderson, Ind.
Cindy Dunston Quirk, founder and chief dog lover
Scout & Zoe's, the original pioneer of incorporating novel proteins into pet food and treats, has formed Scouting for the Cure, a nonprofit foundation created to fund a cure for canine cancer, specifically hemangiosarcoma (a common malignancy in dogs, which grows in the blood vessels). Scout, the last surviving canine founder of Scout & Zoe's, succumbed to this deadly disease in October 2021.
There have been promising results by Yale School of Medicine's veterinary researchers seeking to prevent or cure hemangiosarcoma in dogs, but those studies and the work of many other researchers have suffered from a lack of funding. Scouting for the Cure aims to change that. It is my mission to fund research which will put an end to this terrible disease in my lifetime.
According to the Human Animal Bond Research Institute (HABRI), for many people, the loss of a pet is felt as deeply as the loss of a close friend or family member. We could not agree more. Losing a beloved pet is already hard enough; the grief of watching Scout suffer through a diagnosis of hemangiosarcoma was indescribable. I want to do everything I can to prevent other pets and their people from experiencing the same pain.
---
SmarterPaw in Lenexa, Kan.
Scott Ragan, managing partner and chief executive partner
SmarterPaw, parent company of award-winning pet product brands Meowijuana and Doggijuana, is stepping up in a big way by donating large assortments of catnip, Dogginip, and toys to Wayside Waifs and Kansas City Pet Project, two organizations very dear to our hearts.
We are honored to support Wayside Waifs and Kansas City Pet Project and the important work they are doing, by helping to keep pets calm and healthy as they await their forever homes.
---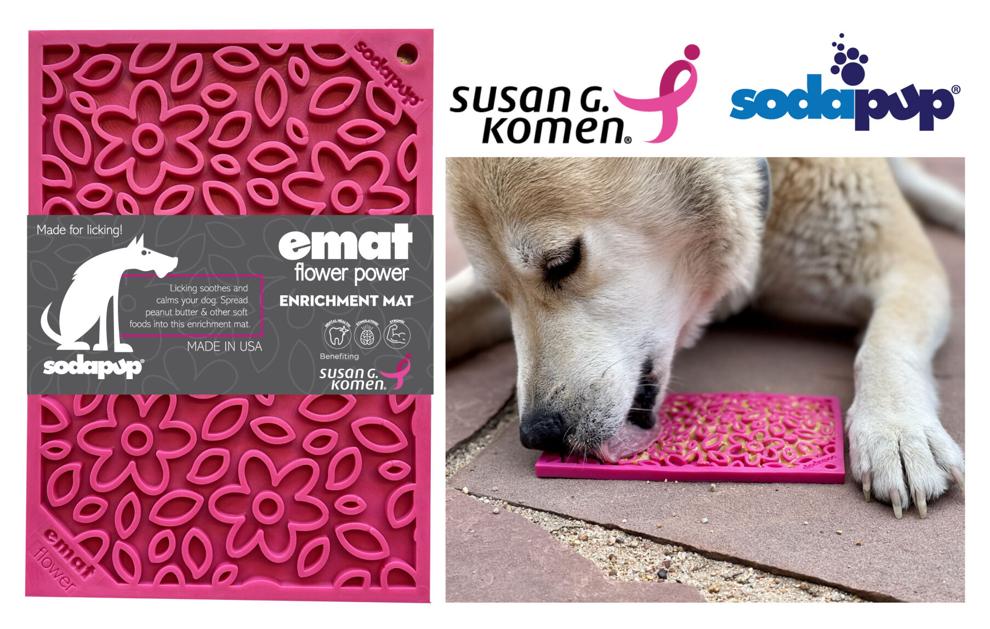 SodaPup in Longmont, Colo.
Adam Baker, president
Giving back is central to our mission at SodaPup. We focus our charitable efforts primarily, although not exclusively, on dog-related charities.
For the past four years we have worked with Military Working Dog Team Support Association (MWDTSA) and Justin Melnick, the actor on the TV program "Seal Team," to make sure every military dog handler gets a reward toy from our USA-K9 collection over the holidays. Last year the total number of toys donated exceeded 3,000.
We also support a wide range of shelter fundraisers by donating products to their fundraising auctions. We donate several hundred toys each year to these causes that stretch across the U.S.
Cosmetic seconds are a normal part of the manufacturing process, and since we manufacture in the USA, we have access to these blemished toys. Rather than sending this product to the landfill, we donate these toys to shelters across the U.S. for use in their kennels for a win-win situation.
Finally, we are proud to announce our partnership with the Susan G. Komen foundation to help raise funds to find a cure for breast cancer. I'm sure all of us have a friend or family member who has been diagnosed with breast cancer. I personally know too many people who have dealt with or died from this disease. We have selected two products from our line, the small and large Flower Power emat licking mats, where we will donate 30 percent of sales to the Susan G. Komen foundation.
---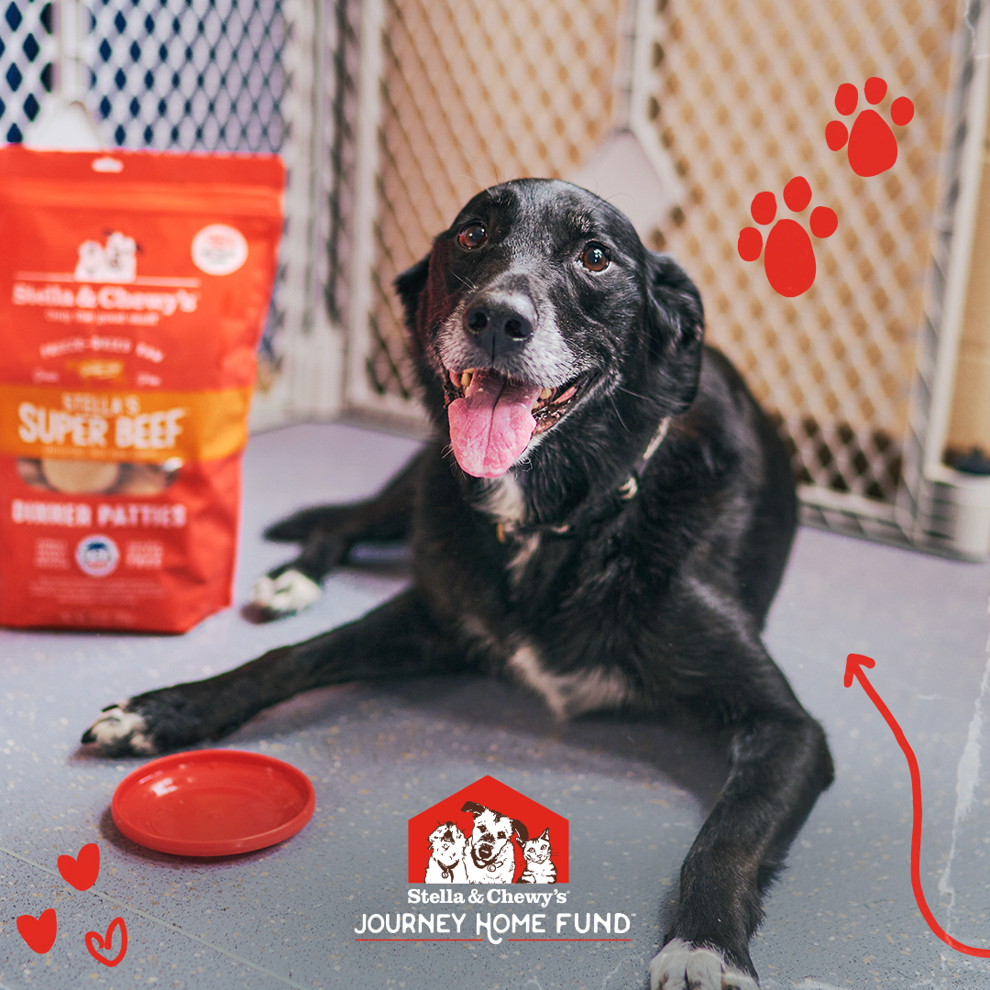 Stella & Chewy's in Oak Creek, Wis.
David Campbell, CMO
Both Stella and Chewy, the inspirations for our brand, were adopted as adult dogs. This inspired our passion for adult and senior pet adoption. Through our Journey Home Fund, we work to raise awareness about the joys of older pet adoption and donate meals to help support shelters and rescues across the country who share our mission. To date, we have donated more than 675,000 pounds of food. In honor of National Adopt a Senior Pet Month in November, we sponsor adoption fees for senior cats and dogs. Since the program started in 2020, we have helped cover more than $270,000 in the adoption fees of over 1,000 adult and senior pets.
Part of our mission also includes making sure senior pets are more accessible for adoptions. In 2021 we partnered with Pilots to the Rescue to sponsor flights bringing senior pets into more adoptable cities to help them find their forever homes. Journey Home Fund also serves to support a group of 501(c)(3) nonprofit organizations that share our commitment to the health and well-being of cats and dogs. Through this partnership, we provide food donations, social media support, adoptable senior pet features and partnership signage.
---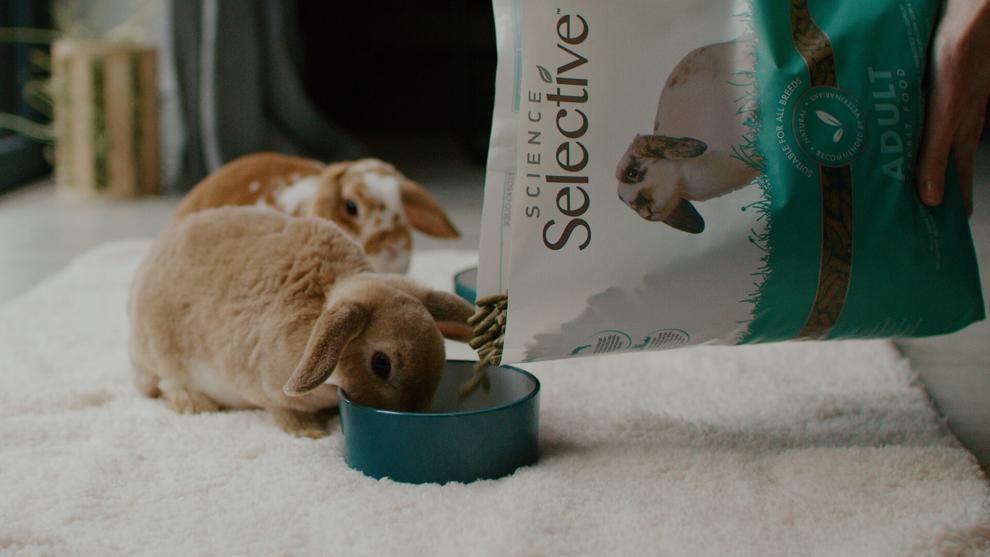 Supreme Petfoods in Suffolk, U.K.
Claire Hamblion, marketing director
Supreme Petfoods has specialized in the care and nutrition of small pets for over 25 years, and we are delighted to support both local and international animal charities. We think it is important to give back where we can and donate regularly to animal rescue shelters across the U.S.; 400 bags of our Science Selective food were sent out to homeless animals in need last year, including 70 bags to the House Rabbit Society, Georgia, in addition to 153 sample boxes.
We are also the proud sponsor of Bunny Besties, an all-volunteer nonprofit organization based in Minnetonka. All rabbit owners know how bunnies have that unique ability to lower the stress of the humans around them and bring joyfulness to those facing life's challenges. So, with their community of rescued rabbits, Bunny Besties hosts popular bunny interaction sessions in college and other educational settings, homeless shelters, libraries, senior living facilities and hospices in the greater Twin Cities area of Minnesota. We're all rabbit lovers at Supreme. This cause spoke directly to our hearts, and we are proud to provide Bunny Besties with our popular Science Selective range of rabbit food. We have formulated these diets based on published scientific research, and they are recommended by veterinarians.
Supreme Petfoods firmly believes that charity starts at home. We care about all small pets, whether they are part of a family, looking to be rehomed or helping human companions in need. Giving makes the world go round.
---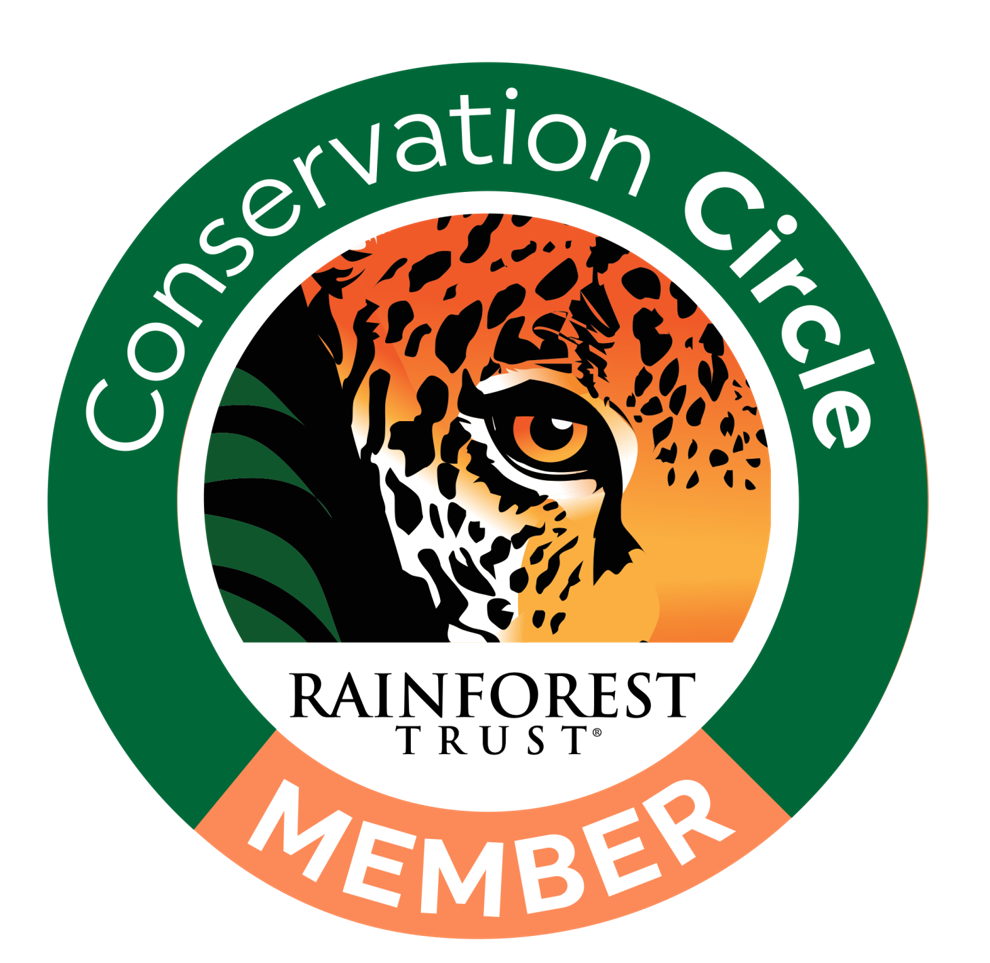 Sustainably Yours in Miami
Luana Francischini, head of marketing
Aside from offering pet parents a natural and sustainable litter, we're doing our part to protect the planet by partnering with the Rainforest Trust. Since launching in 2018, we have pledged to give back by donating a portion of every purchase to support this organization that acquires acreage in threatened rainforests worldwide to protect and sustain natural habitats. The Rainforest Trust is currently part of a coalition named Transformative Action for Nature and People that announced plans to provide $500 million to help ensure 30 percent of the planet is being protected and preserved in the most important places for biodiversity. Since its founding in 1988, Rainforest Trust has safeguarded more than 37 million acres across the tropics, and we're extremely proud to be a part of this continued effort.
---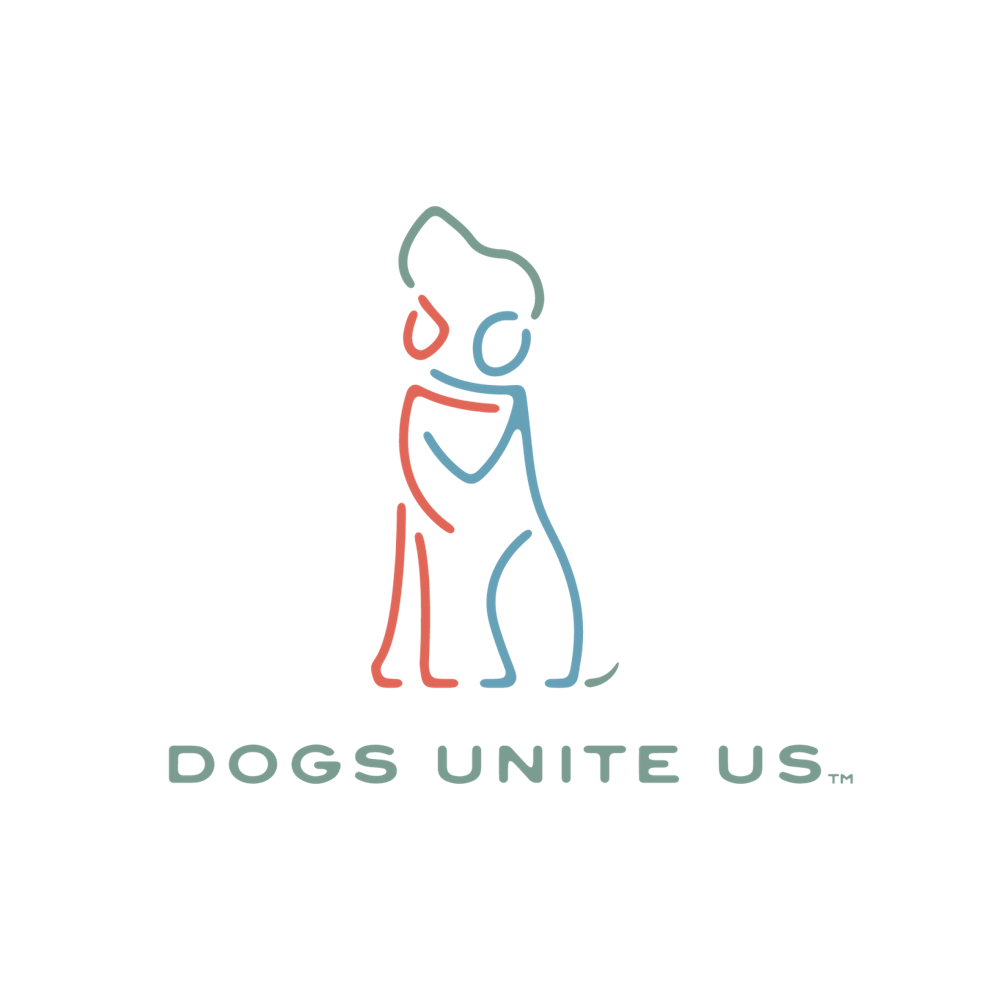 Tether Tug in Nixa, Mo.
Kathleen Hayford, operations manager
At Tether Tug, we are dog fanatics who passionately create interactive and interchangeable products to improve the overall well-being of dogs through physical exercise and mental stimulation. With that same mission and goal in mind, we are working on launching Dogs Unite Us, an online community that is starting conversations and raising awareness through our common bond, our dogs. Dogs Unite Us is about making a connection, building a community and starting a conversation. In a world filled with so much division, we need more wags and less growls.
Dogs Unite Us is our heart. We believe dogs can bring people together in a way that is unique and profound. David and I feel so strongly that people need a movement that brings us together and does not separate.
In addition, we have partnered with PawsAbilities, an organization that provides skills training and job placement for people with disabilities in Kansas City. Since February of 2021, we have offered their "paw"-some handmade dog treats on our website with resounding success. We absolutely love this organization, and we are proud to know and support them.
Additionally, Tether Tug consistently donates to nonprofits that provide funding and awareness in support of dog rescues. These include Rescue One in Springfield, Mo.; Lakes Area Pet Society in Disney, Okla.; Phoenix Assistance Dogs in Phoenix; the Delaware Valley Golden Retriever Rescue Golden Gala in Pennsylvania; Service Dog for Gracie Jane in Missouri; and Dock Divers Jack Jumpers Raffle in Galt, Calif.
---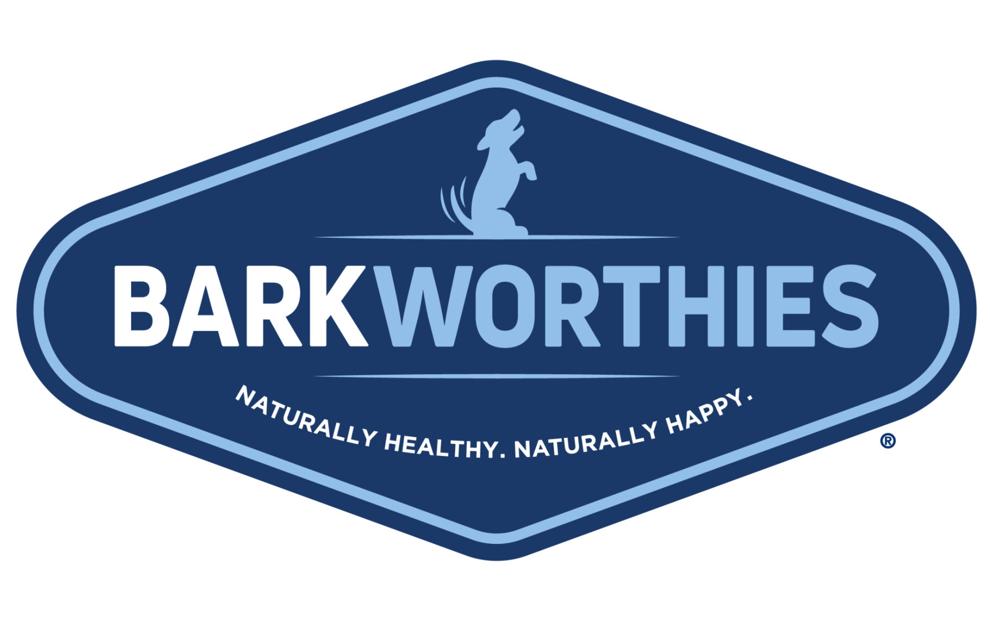 TDBBS (Top Dog Best Bully Sticks) in Richmond, Va.
bestbullysticks.com, barkworthies.com, pawlovetreats.com
Kat Smith, director of brand and growth for Barkworthies
TDBBS, maker of Best Bully Sticks, Barkworthies and PawLove, will be an Advocate Sponsor for Fido Friendly Magazine's 14th Annual Get Your Licks on Route 66 National Pet Adoption Tour. Over the last 14 years, the tour has managed to place 16,000 pets in forever homes. I wanted to be part of this year's tour because the cause is so close to my own heart, having several rescue pets myself.
Through our sponsorship we will be part of the tour spinning wheel where, with a donation, event attendees can spin and win Barkworthies products, with all the proceeds benefiting the shelter of the day. So many times, an animal shelter is a sad place to be, knowing that many pets are there due to no fault of their own. I support the tour because it brings such joy to those in attendance, allows prospective adopters a chance to get up close and personal with the animals and join in the fun of the event itself. It is such an uplifting experience for everyone involved. Many thanks to those folks at Fido Friendly Magazine as well as all the participating shelters across the country. The tour is a win-win for all involved.
---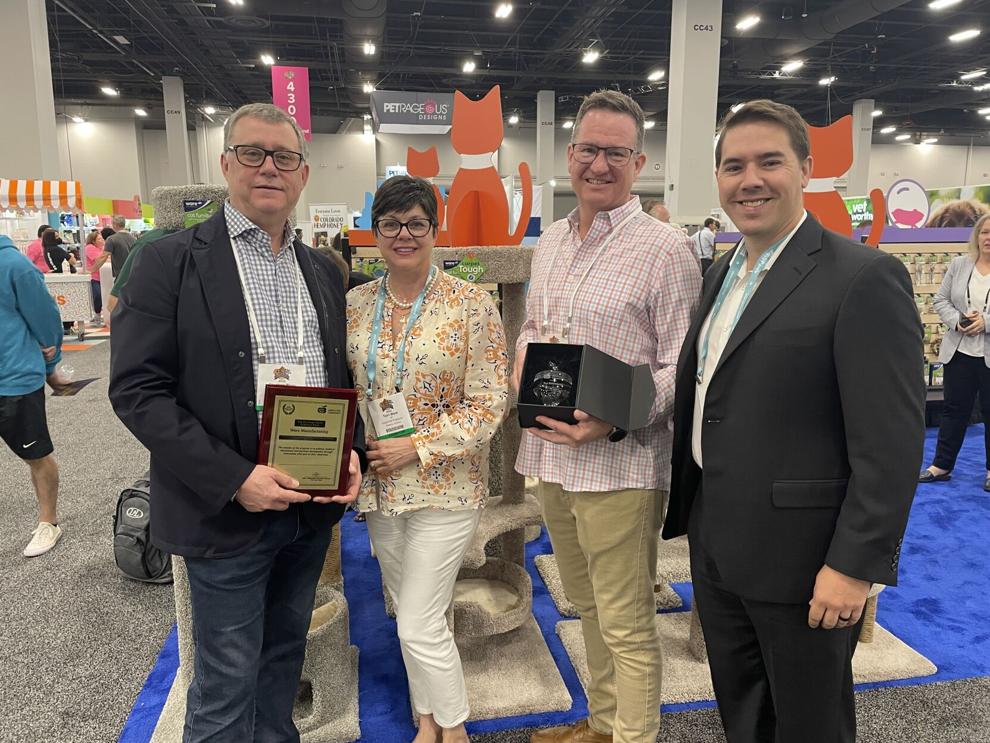 Ware Pet Products in Phoenix
John Gerstenberger, vice president of product development
Ware Pet Products' Ware Cares program focuses on the carbon pawprint we leave as a company, as well as a commitment to using recycled and recyclable material in the manufacturing of packaging and pet products.
In addition, Ware continues to be heavily involved with Pets in the Classroom. Pets in the Classroom is an educational grant program that provides financial support to teachers to purchase and maintain small animals in the classroom. The program was established by the Pet Care Trust to provide children with an opportunity to interact with pets—an experience that can help to shape their lives for years to come. Through our annual cash and product donations, our efforts support teachers looking to add a pet to their classroom.
---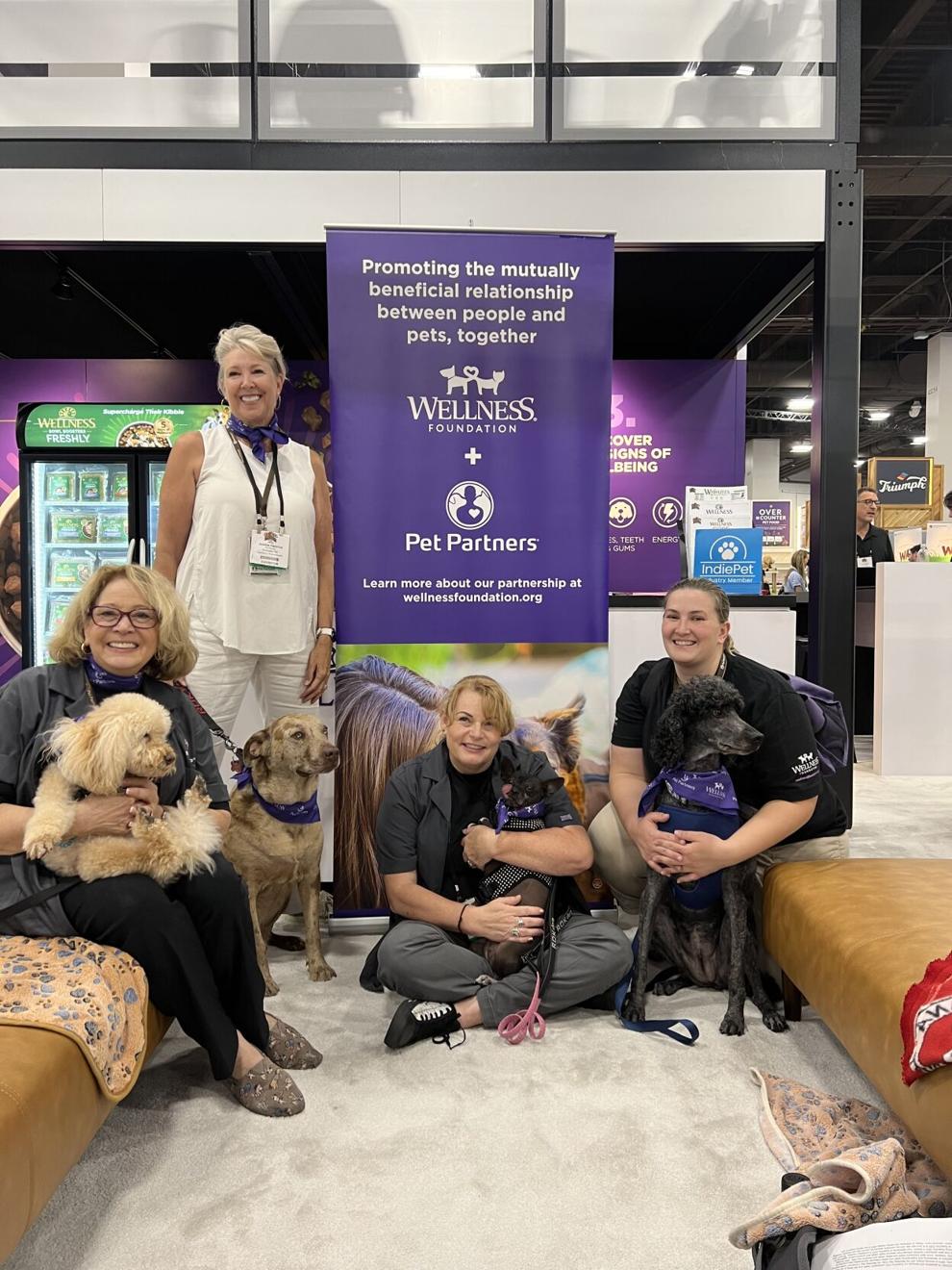 Wellness Pet Co.—The Wellness Foundation in Tewksbury, Mass.
Chanda Leary-Coutu, director of marketing communications and consumer experience
To enhance the human experience and promote the mutually beneficial relationship between people and pets, we recently introduced new support, funding and programming with Pet Partners, Pets & People Foundation and Boynton Health's PAWS (Pet Away Worry & Stress) organizations.
In partnership with Pet Partners, the national leader in demonstrating and promoting the health and well-being benefits of animal-assisted therapy, activities and education, we sponsored the World's Largest Pet Walk in September, as well as other employee-engagement opportunities. In turn, our employees can participate in learning how to become registered therapy-animal handlers.
We've also begun regional partnerships with Pets & People Foundation, based in Westford, Mass., and Boynton Health's PAWS, based out of the University of Minnesota. The Pets & People Foundation offers pet-assisted therapy to nursing homes, assisted living homes, special-needs facilities, halfway houses, children's facilities, colleges and universities, and senior day care centers and hospitals. We will support the organization to recruit, train and credential new therapy animal teams to meet the growing demand and support training and credentialing programs.
Boynton Health's PAWS sessions feature registered therapy animal teams as part of the University of Minnesota's initiative to support student mental health. The Wellness Foundation Animal-Assisted Interactions (AAI) Scholarship for University of Minnesota students will support 10 students and their animals to become registered therapy animal teams, including providing access to the Pet Partners online Handler Course, an in-person evaluation with their animals and veterinary exams, and a Pet Partners registration application.
---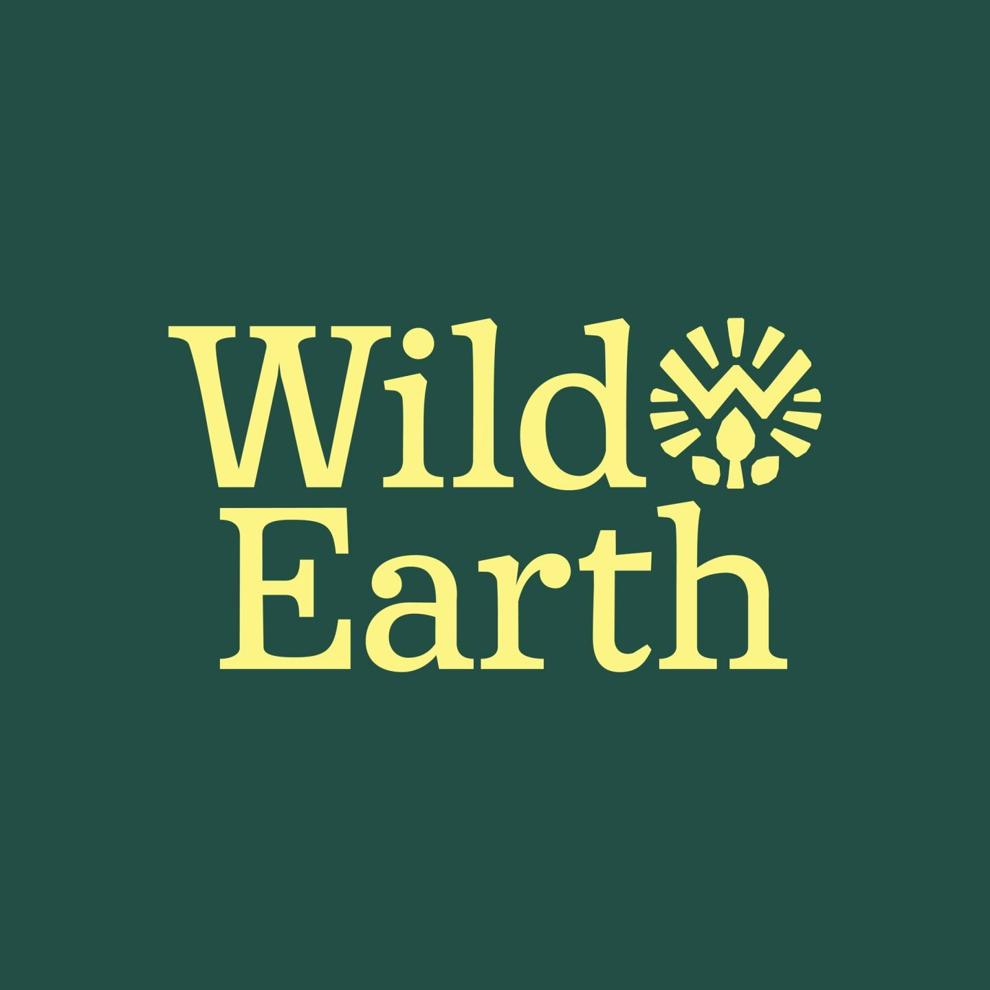 Wild Earth in Berkeley, Calif.
Jeff Bloom, education marketing director
Wild Earth's headquarters is located in Berkeley, but we have a large team in the Raleigh-Durham area in North Carolina. We sponsored local adoption agency/shelter Paws4Ever's Toast to Pets brunch, which is their largest annual fundraising event. We helped share this event with our large following in the area through social media and email, shared adoptable pets on our social media and sponsored one of their dogs, Zoey, to cover all of her food needs for 90 days (or until adoption) and sent 50 bags of treats for Paws4Ever to use in their training programs. We also sent about 10 of our employees to their facility while in town for a meeting to volunteer for the afternoon. We washed windows, fed cats, mopped floors and more.
We are happy to report that after many months with Paws4Ever, Zoey, a sweet but shy pit bull rescue, was recently adopted to her fur-ever home.
---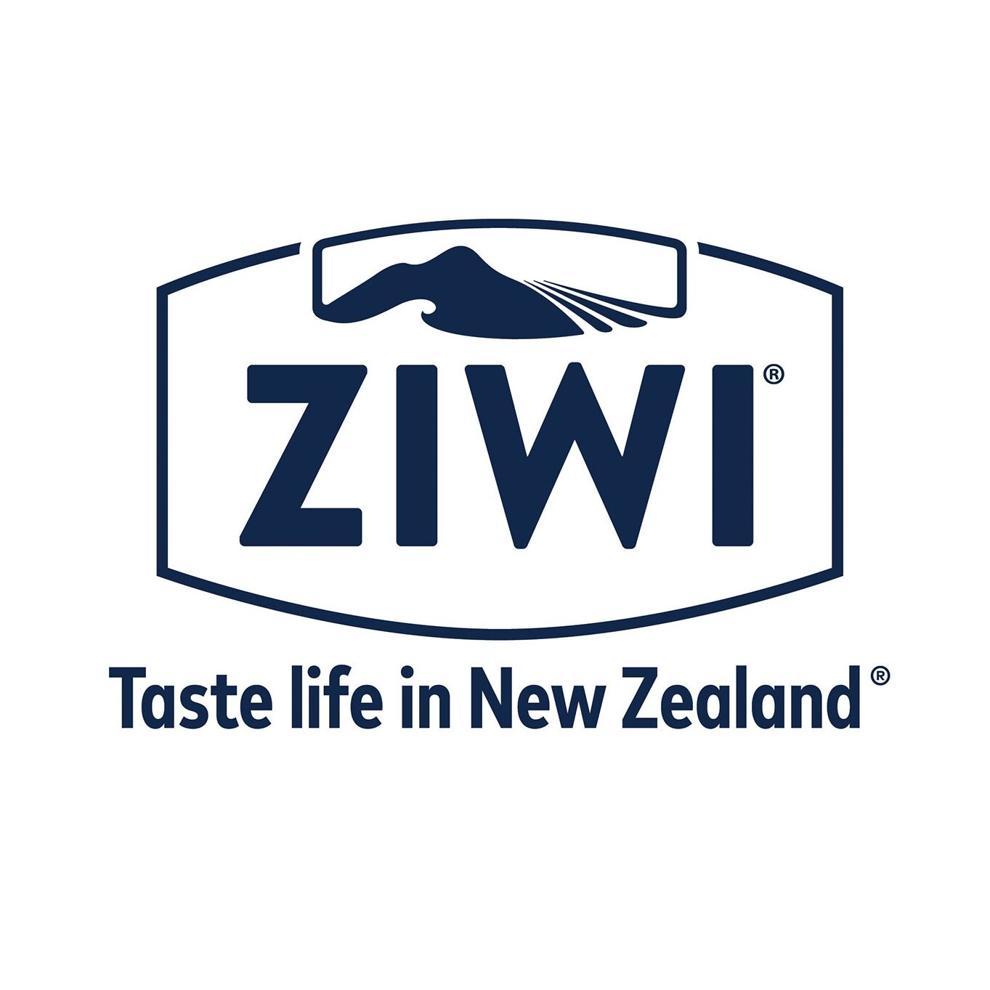 Ziwi USA in Overland Park, Kan.
Jessica Krueger, marketing manager
Annually we hold an office-wide collection drive for non-perishable food and household items or a monetary drive to raise donations for Harvesters food bank. This food bank spreads out to more than 760 nonprofit agencies throughout the greater Kansas City area that help support more than 270,000 people including 91,000 children each month.
We prepared just over 2,000 sack lunches for Harvesters' After-School Meal Program. We volunteered our afternoon to packing sack lunches to provide meals for the after-school program. This program helps relieve the burden and anxiety a family may face not knowing where their next meal may come from and letting children focus on education and not hungry stomachs.
We helped give the gift of Christmas to four families through the Salvation Army's Angel Tree Program in the Kansas City area by supporting four single moms with a total number of 11 children.
We volunteer our time to pick up trash around the Kansas City area and make our planet a cleaner place for us all to enjoy through our efforts of being kaitiaki: guardians of the land, sea and its creatures.
We work hand in hand with the Kansas City Pet Project, where we provide both monetary and volunteer contributions. Our team loves each chance we get to go in and assist around the shelter. In combination with our organized team efforts to volunteer and sponsor events, many of our team members also spend their free time assisting at their shelter as well.