'Growth and healing': Paradise woman opens therapeutic horse-riding center in Eden Township | Local News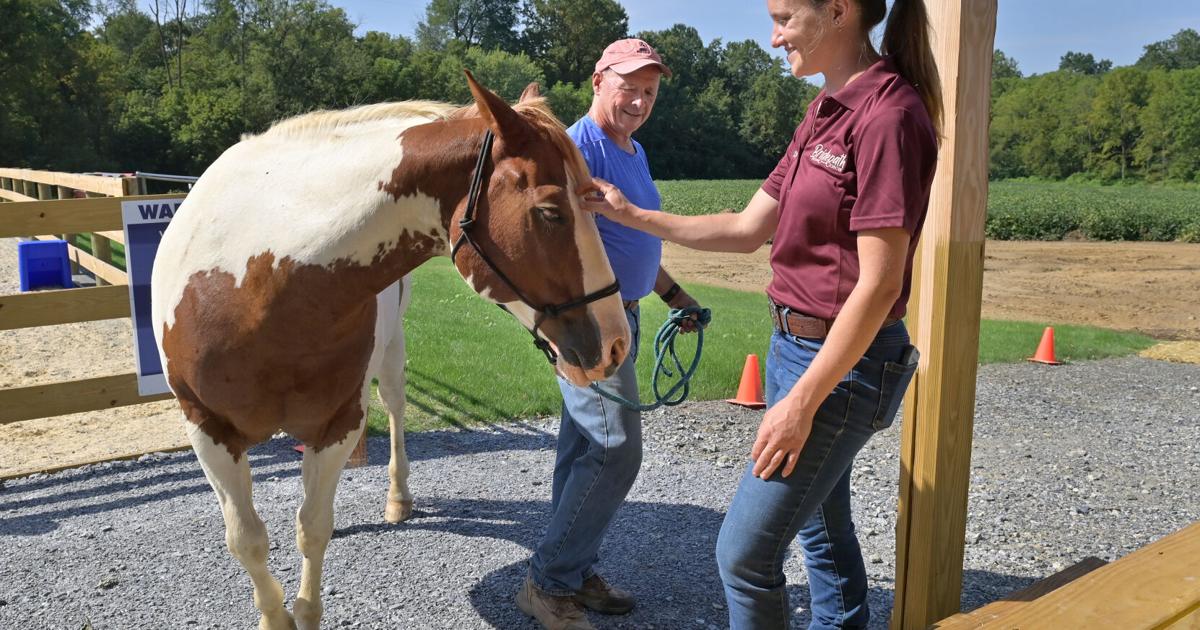 If you ask Bobbi Hess, there are two reasons her granddaughter can walk today: karate and Danielle Denlinger.
At age 5, Hess' granddaughter Rosalyn received a range of therapies to regain abilities she lost due to a neurological disorder. But when Hess, of Dillsburg, York County, wanted to try something new, she put Rosalyn in a therapeutic horse-riding program. 
Seven years later, Denlinger, Rosalyn's former riding instructor, is now setting off on her own with the opening of her Eden Township nonprofit Bridlepath Equine Center. The center, which opened Monday, caters to people with a range of disabilities, including autism, anxiety and cerebral palsy.
As a certified instructor, Denlinger said her role is to use horses to create a therapeutic environment to benefit the participant's diagnosis.
At Bridlepath, participants can learn how to ride, groom and put horse-riding equipment on a horse, which is also known as tacking. Fostering independence is a major goal.
"Some of our riders, that riding skill — for a while — might be learning how to hold your reins evenly," Denlinger, of Paradise Township, said. "While other riders are going to surpass that, and they'll work on riding independently."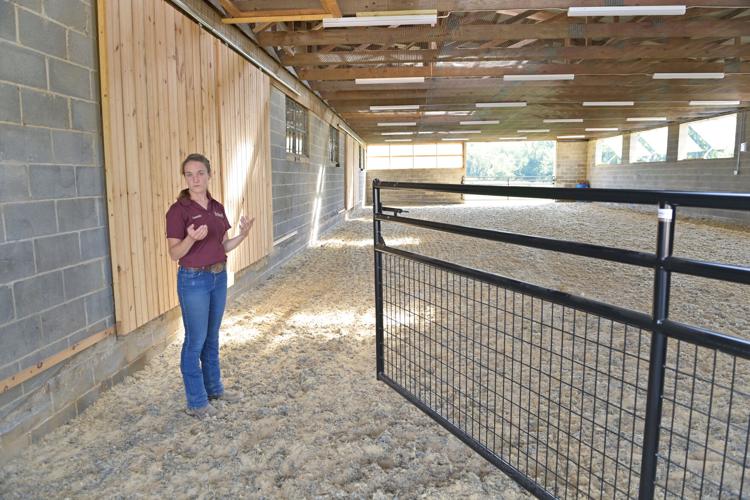 Trailside Farm
The idea for Bridlepath emerged last fall after a conversation between Denlinger and a family friend, Kris Kauffman. During a lunch together, Kauffman and Denlinger were talking about their aspirations. Denlinger, who had been working as a therapeutic horse riding instructor in York County, wanted to start her own program in Lancaster County, while Kauffman and her husband, Lee, wanted to help people with disabilities.
A couple months later, Kauffman saw a farm for sale in Eden Township. After talking to her husband, they decided to buy the property, to provide a place for Denlinger to start her therapeutic horsemanship center. As Kauffman put it, this was a way to combine Denlinger's dream and theirs.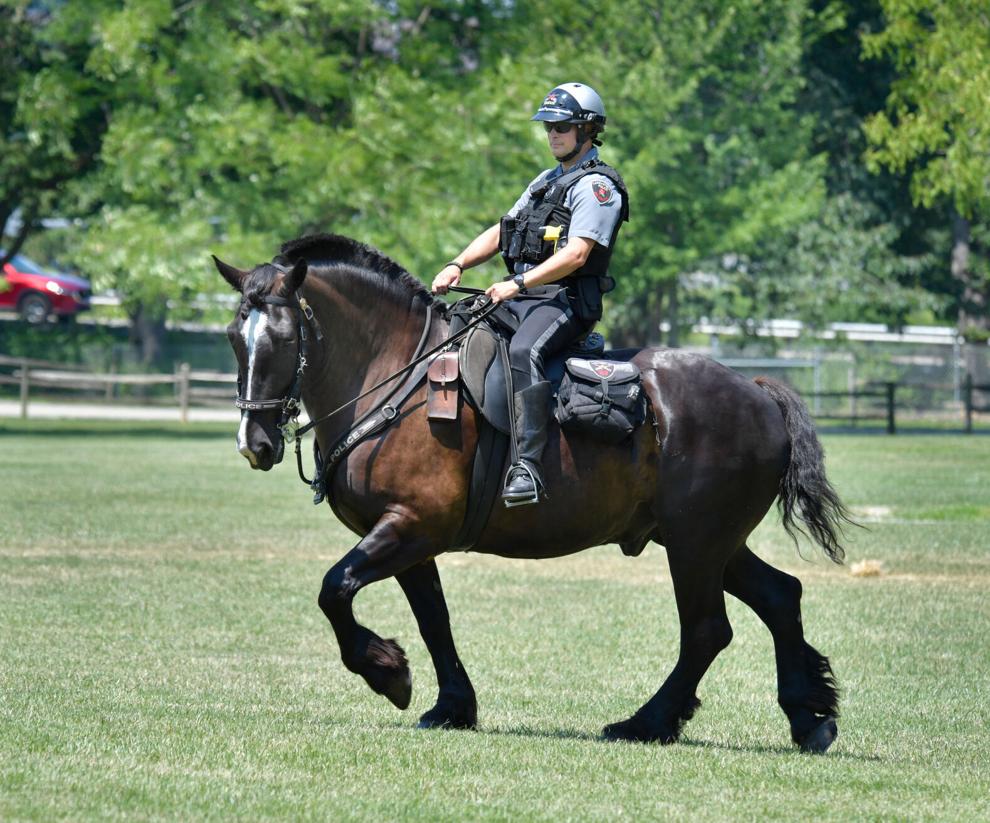 Bridlepath Equine Center is located at 787 Valley Road on Trailside Farm — named because of the rail trail that cuts through the middle of the property. Kauffman and her husband lease a portion of the 78-acre property to Denlinger, with other areas used for soy and corn crops. Part of the land is being rented by a local farmer, Kauffman said by email.
The organization is small for now. Aside from Denlinger, the full-time instructor, there are three horses, a part-time barn assistant, plus a team of volunteers who will help with a range of tasks — from administrative work and cleaning to leading the horses during lessons. Kauffman will be involved as well, doing volunteer retention and fundraising among other tasks. 
Nonjudgmental characters
Therapeutic horsemanship differs from other therapeutic programs that use horses. As the nonprofit's website points out, Bridlepath does not offer hippotherapy, which is conducted by physical, occupational or speech therapists. Denlinger is certified as a therapeutic riding instructor through two organizations — PATH International and Council of Education & Certification in Therapeutic Horsemanship.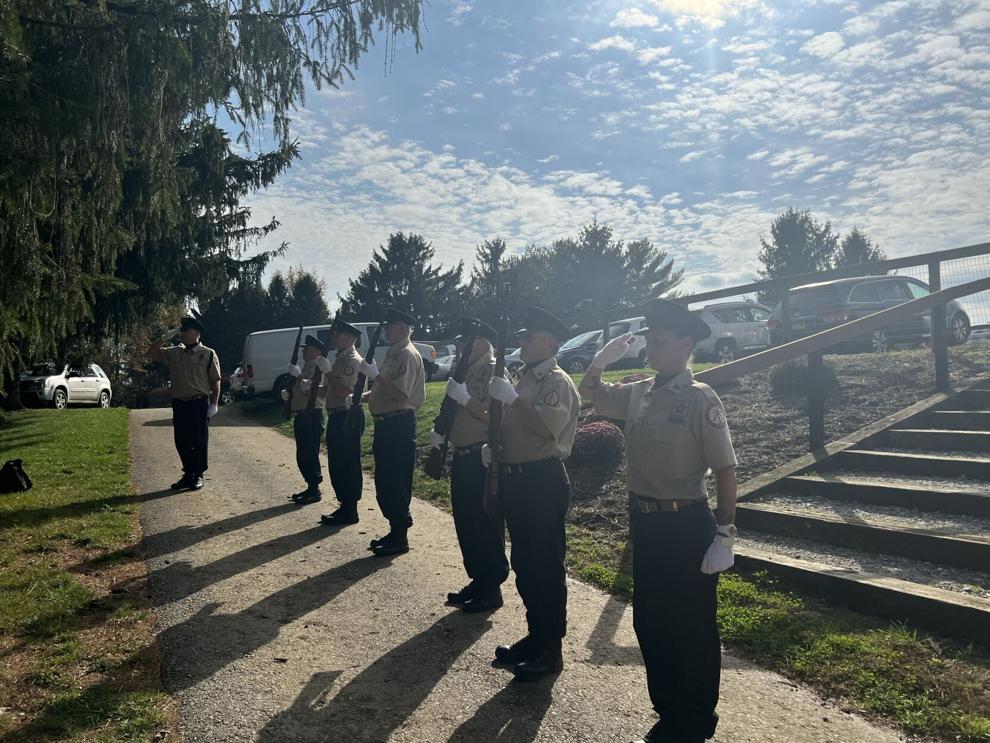 Denlinger cited physical, emotional and intellectual benefits of therapeutic horsemanship — including benefits to problem solving, motor skills and coordination.
Riding uses the same muscles as walking, Denlinger said, which can benefit people with an abnormal gait. She also pointed to benefits to participants' self-esteem.
"Horses are nonjudgmental characters," Denlinger said. "You can talk to them and … they might talk back with their body language depending on the situation, but they don't judge you based on your looks, or that kind of thing."
Matthew Ernst, vice president of programs and business development for Easterseals Western and Central Pennsylvania, also pointed to a range of benefits that riding offers people with disabilities.
The group used to offer riding services — which Ernst said were attended by people with autism, cerebral palsy, blindness, attention-deficit/hyperactivity disorder and other diagnoses. Difficulties with staffing and costs post-pandemic prevented the group from continuing to offer riding.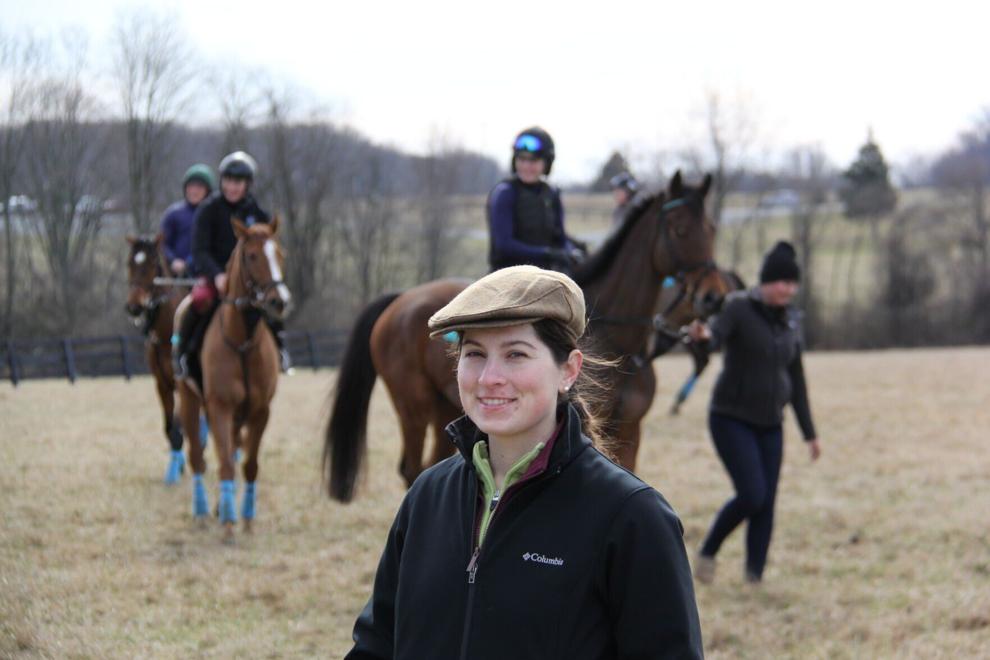 When the programs were operating, he said, there was always a waitlist. 
"I don't think it's a market that you could ever flood, because I think there's always a need," Ernst said.
Growth and healing
Rosalyn, who had Opsoclonus-Myoclonus-Ataxia Syndrome (OMAS) caused by cancer, did physical, occupational and speech therapy in addition to the horsemanship lessons. But per her grandmother, riding has been an important part of her recovery. Karate lessons also played an important role, Hess said. 
Rosalyn took lessons with Denlinger for seven years, and competed in horse shows in the therapeutic riding category — where she won some ribbons. 
Hess and Rosalyn stayed with Denlinger when she moved to a new facility. And though Bridlepath's southern Lancaster County location is too far for them to continue lessons, Hess said they plan to visit Bridlepath on opening day.
Lessons at Bridlepath are held Monday through Thursday, from 10 a.m. to 7 p.m., Denlinger said by email. Bridlepath will host an open house for families on Oct. 7, from 10 a.m. to 2 p.m.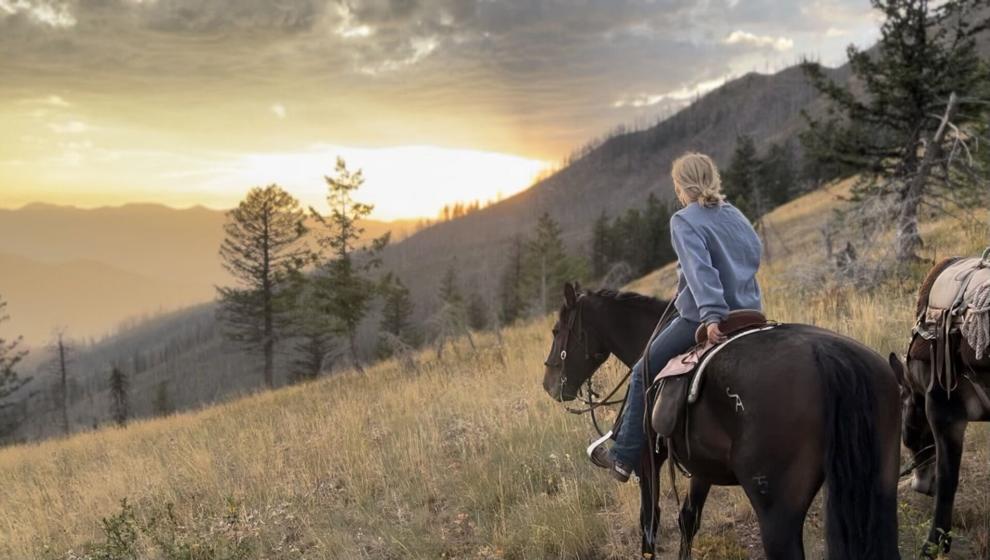 Prospective participants must schedule an intake at Bridlepath to help determine if the program is a good fit. A signed release from the participant's doctor is also required.
Bridlepath doesn't take insurance, but Denlinger cited other options for participants who need financial aid — including donor-funded scholarships and outside organizations that can help pay for lessons. 
"Being a nonprofit, we do rely very heavily on donations," Denlinger said. "And some of the revenue does come from lessons, but we try to keep that affordable. So we do lose on every lesson that we do — which is fine because we want to offer services, and it's not at all about the money."
Private lessons at Bridlepath cost $50 for an hour and $30 for a half-hour, with lower rates of $40 and $25 per person for group lessons.
Bridlepath is still accepting prospective volunteers, who can apply online via the volunteer inquiry form. Volunteers must be at least 14 years old and must undergo criminal background checks. Training will be provided and no prior horse experience is required.
In the future, Denlinger hopes to offer specialized group programming — which she said could open the door for school groups or groups for older adults.
As for Kauffman, she's inspired by the various charities or ministries in her community, and hopes Bridlepath can be part of that.
"Our ultimate goal is for growth and healing for everybody that comes through our doors," Kauffman said.