Looking back, it doesn't seem so long ago that terms such as "biologically appropriate," "organic" and "all natural" were largely absent from the mainstream world of pet food. So it was that in the early part of this century, Kazu Gotoh found himself in search of just this type of fare for both his dachshund and a portly cat.
"He wanted to feed a natural food," says Bub Sjostrom, general manager of Long Dog Fat Cat, which has six locations in Nebraska. "There was nothing in the area, so he was driving to Chicago to buy natural pet food in bulk."
Soon, friends, and friends of friends, were asking Gotoh to pick up food for their own furry family members. In 2009, recognizing the cusp of a new era, the entrepreneur hung the Long Dog Fat Cat shingle on a brick-and-mortar venture in Omaha, Neb., offering nutritious dietary options for dogs and cats.
His instincts were spot on.
Three years later, Long Dog Fat Cat began welcoming customers to a second location. The doors to four more stores opened in steady succession, culminating in the Glynoaks location in fall 2022.
All six sites present a similar look—for instance, in core product mix, color scheme and shelving. However, Sjostrom notes that customer service, rather than companywide uniformity, basks in the spotlight.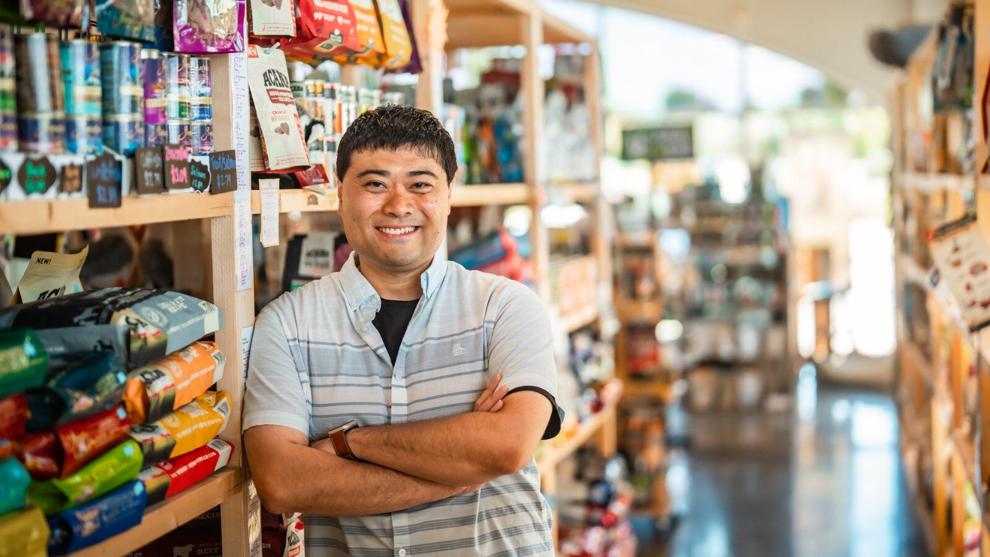 "We have our basic branding, but you won't see a ton of it in the stores," he says. "Branding isn't really the focus as much as providing an outstanding experience."
The Long Dog Fat Cat mission statement underlines this more philosophical mindset, its guiding principles identified by the acronym P.A.C.K.
"P.A.C.K. stands for positive environment, animal health, customer service and to keep learning," Sjostrom says.
Establishing and maintaining a positive environment that embraces the company team as well as shoppers is at the forefront of every decision made at Long Dog Fat Cat, according to Sjostrom.
"It's multifaceted because what might make an environment positive for one person isn't always the same for another," he says. "There are certain commonalities, but a common theme is communication and staying in contact with everybody."
Further, when an employee feels that their voice matters, positivity is fostered.
"We always encourage our people to talk with each other, and should issues arise, to work things through," he adds. "As we look to grow, this communication also benefits our customers in terms of service."
Since staff members are considered the heart and soul of the company, management personnel receive plenty of support and training, such as in the areas of marketing, store presentation, customer service, nutrition and product information, and are able to pass these essentials on to their team.
Remaining cognizant of individual strengths and passions is yet another key to allowing associates to excel.
"We don't shove people into molds but create positions around them as much as is feasible, so that they can play to their strengths," Sjostrom says.
Encouraging team members to function in this way also prevents the need for micromanaging.
"Micromanagement is not a good use of anyone's time and stifles creativity, passion and enjoyment," he says.
To cultivate a sense of camaraderie and fellowship, a companywide gathering takes place annually in a festive atmosphere. For 2022, revelers enjoyed a Halloween soiree.
"We all get together at least once a year so everyone gets to know everyone else," he says. "It's a staff appreciation sort of thing as well as a good time."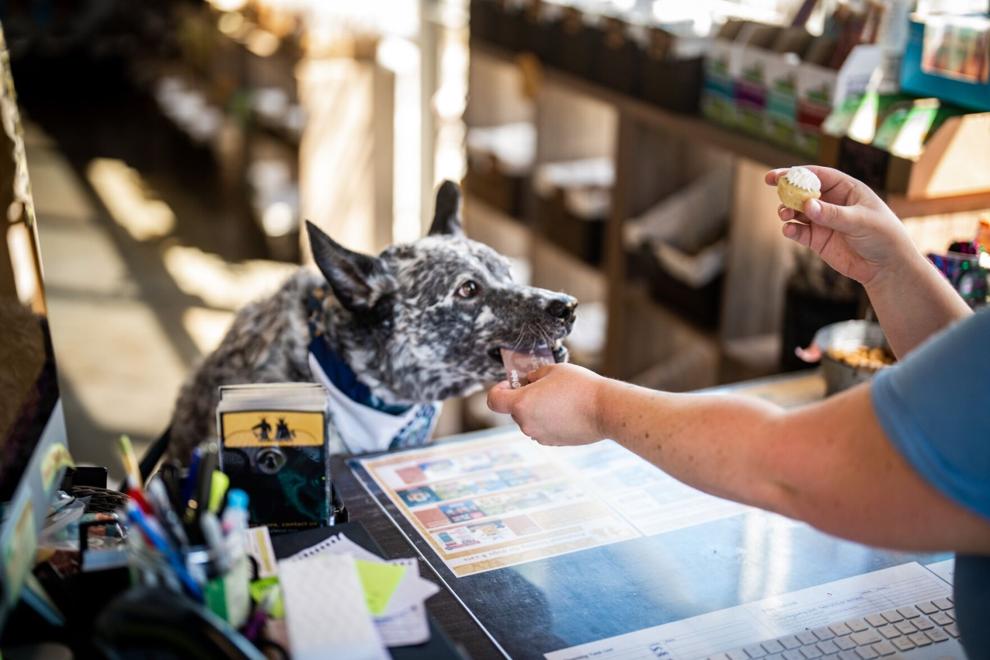 Serving Animals & Their People
The second aspect of the company's P.A.C.K. motto is animal health. When it comes to pet nutrition, selections revolve around an elementary truth.
"Essentially, dogs and cats are carnivores," Sjostrom says. "Cats are obligate carnivores, while dogs are mesocarnivores, meaning that 70 percent-ish of a dog's diet needs to be meat."
With this prerequisite in mind, foods that are raw or minimally processed are highlighted.
"Our pets are designed to eat raw food—their wild ancestors didn't pull out pots and pans to cook before they ate—so our ultimate goal is to move people towards minimally processed as much as possible because it is easier on digestive systems, and improves longevity and health," he says.
However, the needs of pet owners are another important factor, and for this reason, a wide range of natural food selections is available at Long Dog Fat Cat.
"We want to find solutions that take into consideration individual lifestyles and budgets," he adds.
Keeping in mind that feeding a raw diet may not be a fit for every pet owner, canned and kibbled foods are in the mix.
"We look for kibbles that are cooked at lower temperatures, aren't processed multiple times before packaging and are high in meat content," Sjostrom says. "So, even our kibble has to meet certain standards before it comes in the door."
Aside from a medley of dietary choices, knowledge and education are central components to helping customers step up to a more nutritious meal plan for their furry family members.
"A lot of what we do really is problem solving. For instance, a dog may be experiencing allergic reactions, have a rash or be throwing up their food," Sjostrom says. "With the education we provide our team, they are able to problem solve, identify root issues and offer solutions."
A nutrition specialist is on staff to provide guidance to the entire sales team. Additionally, store managers and department heads are often invited to attend trade shows or tour manufacturing plants or farms.
"This is a big part of who we are," he adds. "We want to make sure that they have every opportunity to not only know the products and the nutrition side of things, but also the industry."
Customer service forms the next cornerstone of the P.A.C.K. motto.
"Customers can tell when someone working behind the counter actually cares," Sjostrom says. "Our staff members know the pet parents and the names of their pets, and they ask about them. There's a connection.
"If you consider the reasons a customer would shop at an independent retailer rather than a big chain, it is more than pricing," he adds. "They are there for the people that care about pets, who know what they are talking about, and treat them well. It's that overall positive experience that adds value."
While value can also mean competitive pricing, this ability to personalize the shopping experience makes the independent retailer stand out, he adds.
"Offering affordable, natural pet food was the concept behind the opening of our first store," he says. "That's still our goal today, but overall we want to offer the most value beyond price.
"In a lot of ways, we live in an age of curation, where the real expertise is in possessing the knowledge to put a collection together," Sjostrom adds.
Such a compilation reaches beyond a well-staged sales floor to include stellar customer service, nutritional knowledge and legitimately beneficial products at good price points, all presented in convenient locations, he says.
A flourishing online presence allows customers to stay apprised of Long Dog Fat Cat goings-on. In order to keep things entertaining, engaging, professional and, most of all, educational, a social media manager recently came onboard.
"We are mildly TikTok famous, but education has really been our goal with social media," Sjostrom says. "We want to add value by offering information because that's what we are passionate about."
When the pandemic found pet lovers at home, the Long Dog Fat Cat website proved advantageous.
"During the lockdowns, when customers couldn't go out, they ordered food online and had it delivered or picked it up curbside," he says.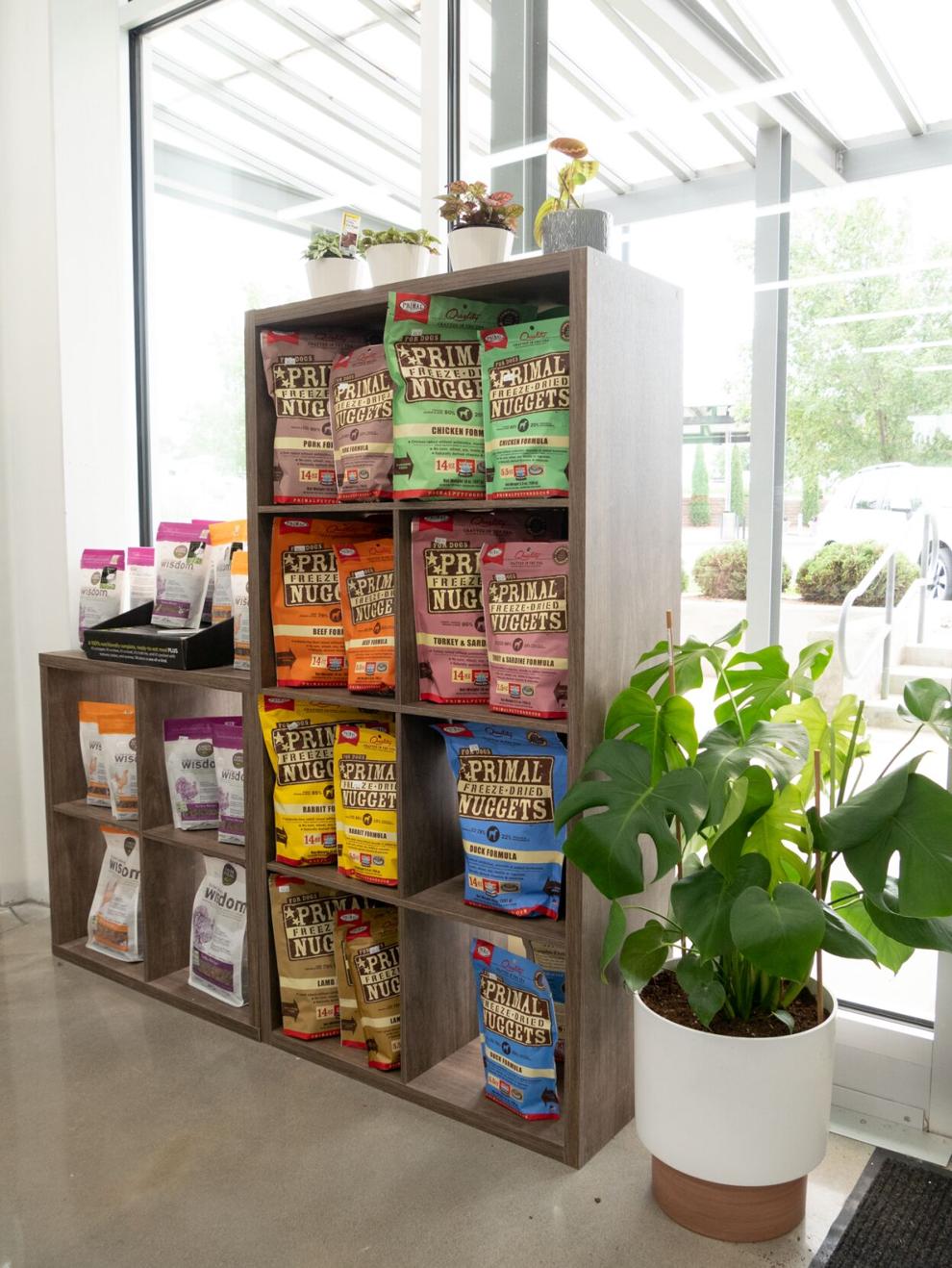 These two services have endured.
"Delivery is not at the volume it was in those days—which is good because it's good to see people again—but it's still very much a presence, and we are happy to continue to serve people in that way," he says.
Deliveries are managed out of the Long Dog Fat Cat warehouse, which measures approximately 1,000 square feet. A warehouse manager and a dedicated part-time delivery driver fulfills the orders.
"We have a delivery truck," he says. "Our warehouse also allows us to purchase in bulk so we can get discounts, and that's how we are able to keep our prices lower."
While stellar customer service is a hallmark, knowledge is yet another linchpin to the success of Long Dog Fat Cat. Extensive training furthers this objective, and the company's own educational system provides staffers with a broad understanding of product, health and nutrition.
"We offer information that covers everything from pet food nutrients to the benefits of raw food," Sjostrom says. "There is always more to learn, but our own internal training starts them off."
Manufacturer training is another avenue to expanding proficiency.
"We are always encouraging our people to go deeper," he says. "And of course, we pay them for their study time."
Customer service training includes one-on-one shadowing with store managers and administrative staff.
While these attributes keep customers coming back, staffers are also encouraged to "keep learning" in all aspects of their lives.
"It goes beyond nutrition and products. We want everyone at the company to keep learning in a general life sense," Sjostrom says. "Even if they are not at Long Dog Fat Cat forever, we still want to equip them with skills that they can take beyond their time here."
Flexibility is offered within positions, as well as the opportunity for associates to get their feet wet in management.
"We care about the people working here and want to help them grow as people as well," he says.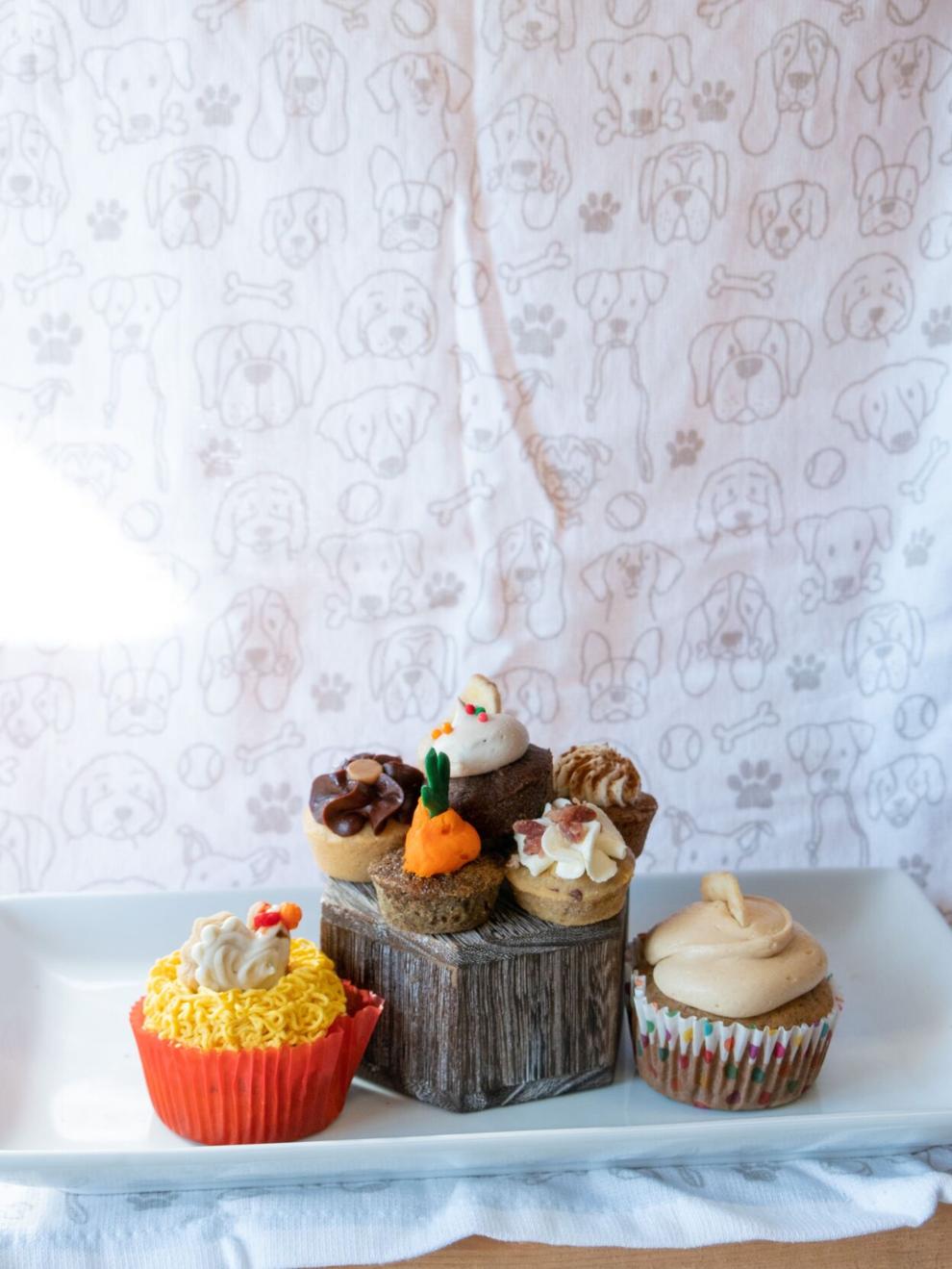 Goods & Services
Alongside the tenets of P.A.C.K., Long Dog Fat Cat offers a mouthwatering assortment of freshly baked treats for pets. Much like with Gotoh's initial quest for nutritious food options, the venture entered the bakery business based on necessity.
"The options for baked goods in our area didn't meet our strict quality standards," Sjostrom says. "We wanted treats with no wheat, corn or soy, and biologically appropriate organic ingredients as much as possible. Nothing really met that criteria, so we decided to make our own, and that's what we did."
The baking facility was established upon opening the more spacious Loveland location in 2012. In those early days, one baker created the healthy tidbits to be supplied to all stores. Demand has since grown, as has baking staff.
"Currently we have one full-time bakery manager and four to five part-time bakers," he says.
Orders for doggie cakes, which numbered five to 10 weekly at the outset, have multiplied over time.
"One store alone orders 20 premade cakes each week, and that doesn't include custom cakes. Everyone seems to love doggie birthdays, and why wouldn't they?" Sjostrom says. "We also do all the little pupcakes and biscuits and cute cupcakes. It's a different world."
At every location, bakery cases chockfull of drool-worthy indulgences tantalize furry patrons.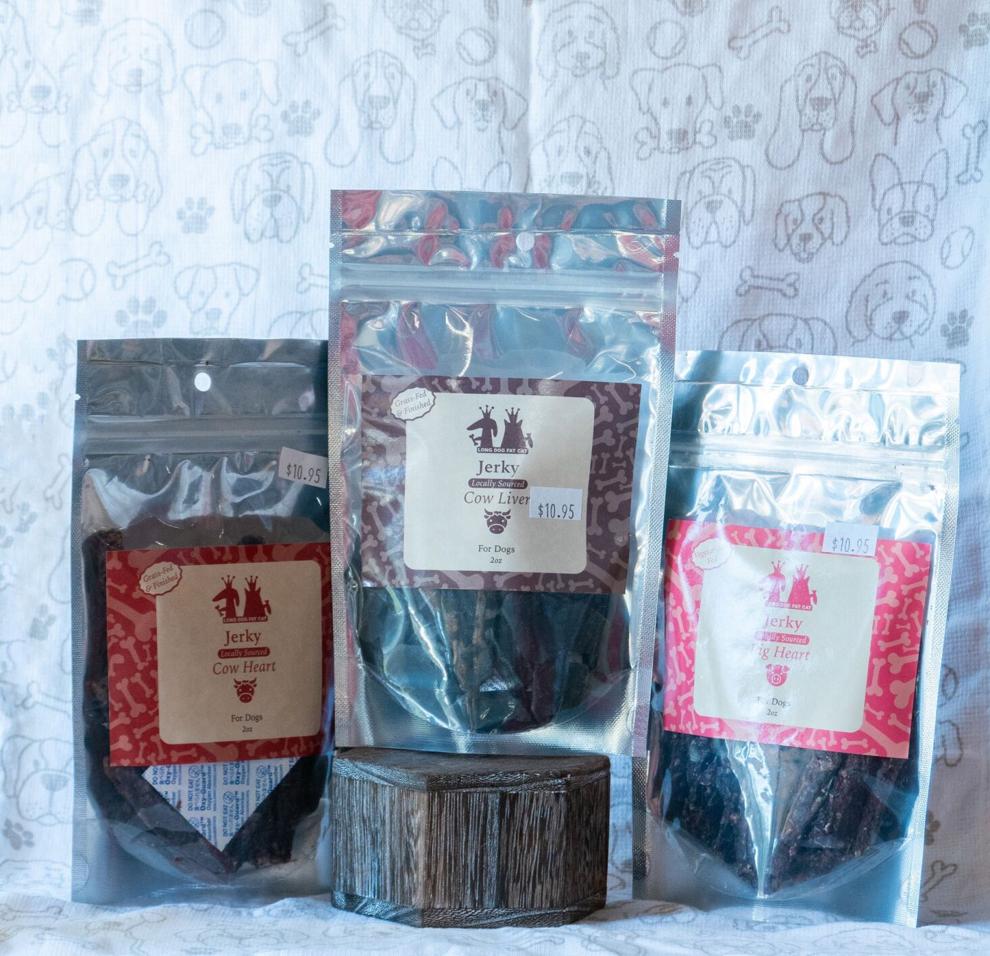 Additionally, Long Dog Fat Cat's own pork and beef jerky treats are locally sourced.
"We dehydrate at low temperatures, so technically it's air dried," he says. "It's all completely pastured, pesticide-free meats so we can control the quality."
Locally sourced cannabidiol (CBD) honey is also in stock.
Grooming services and self-serve dog washing facilities round out the stores' service offerings. Kennel-free grooming is available at every store, with one groomer per location tending to a single dog at a time. In this way, overlap is minimized. The result is a stress-free environment.
"A dog is brought in and is alone with the groomer until the next appointment comes in," Sjostrom says.
Should an aggressive dog be booked, a time buffer is added between appointments.
"The goal is to create a positive experience for every dog," he says. "So often at a grooming shop there's barking and it's stressful and the dog goes home exhausted for the rest of the day. It's not a good experience, so we are trying to offer something a little bit better."
A grooming manager oversees day-to-day operations and provides training to groom staff.
For the do-it-yourself set, self-serve dog washing facilities are available at five of the six stores. Each site features a professional-grade grooming tub. Shampoos, conditioners, towels, brushes, combs and blow dryer, as well as cleanup, are all included.
"All pet parents need to do is bring their dog, wash it and leave," he says. "It makes life simple."
A Paw Up
Adoption days take place on a regular basis in support of several area rescues. However, holding a hand out to furry creatures in need occurs through other means as well.
"Any time we have a damaged bag of food or an incorrect product shipment, we donate to those rescues," Sjostrom says.
Contributions can also be monetary. For instance, raffles often designate rescues as beneficiaries.
For example, the Lincoln store's grand opening in October 2022 feted the Nebraska No-Kill Canine Rescue, which was on-hand with animals in search of their forever home.
"All of the money collected for raffled items went to this rescue co-op," he says.
Attendees sipped free coffee and dined on pizza while crossing their fingers when a raffle ticket for one year's worth of free dog food was drawn.
The free-for-all also offered trick or treating for dogs and cats.
"It was the whole shebang; trick or treating, rescue pets, raffles, prizes and food," he says. "Just a good time."
Rescues and shelter organizations, with adoptable pets in tow, are a mainstay at Long Dog Fat Cat events.
"Anyone coming to, say, a grand opening or a sidewalk sale is going to have to look at some rescue pets, too," Sjostrom says. "We really care about the dogs and cats in our community and try to stay involved as best we can with whatever platform and resources we have."
Long Dog Fat Cat's social media sites also promote pet adoption by featuring available dogs or cats at various rescues.
Once a pet is adopted, pet owners are entitled to a bundle of foods, treats, toys and other supplies through a program by loyalty software company Astro Loyalty.
"Astro Loyalty's Sharing the Love is a really cool program for recently adopted rescue or shelter dogs and cats," he says. "It's all the basics needed to start off with a dog or cat, and it's free. We love it and are super happy about being able to offer that."
---
Where the Key is to Keep Learning
Coming onboard as a Long Dog Fat Cat retail associate, Kristen Strilka already possessed a profound love for the furry set. Studying the company's animal nutrition curriculum prompted a hunger for even greater insight. The animal lover dove deeper into that world, and her fervor quickly led to a managerial position.
"I've always been really passionate about dogs and cats, but once I started at Long Dog Fat Cat and began to learn more about appropriate diets, my interest in pet nutrition really grew," she says.
Indeed, Strilka took P.A.C.K.'s fourth tenet, Keep Learning, to heart.
"I did a lot of research on my own and grew my education in that way," she says.
This dedication and expanding expertise did not go unnoticed by management, and the title of nutrition specialist soon joined Strilka's curriculum vitae.
In her role as nutrition specialist, Strilka tutors new hires in their studies of the Long Dog Fat Cat training syllabus.
"I work with our new employees when they start with the company and help them to build a foundation of nutritional knowledge for dogs and cats," she says.
Whether an incoming retail associate or a manager, all study the Long Dog Fat Cat curriculum, including groomers, who are cross-trained in nutrition.
Beyond Long Dog Fat Cat's own course of study, Strilka also works with manufacturers and their representatives to further the educational process storewide.
"We will set up trainings so brand representatives can actually talk with our staff," she says. "Recently, we've been doing more Zooms, with our staff members getting on these video calls to join in."
Strilka notes that having a role developed to fit her zeal for pets and their nutrition is testament to the company's overall awareness of the benefits of encouraging staffers to follow their passions.
"We have recently created a social media management position for Megan Krause, who had done a lot with her personal accounts and is just really good at creating content for our Long Dog Fat Cat social media," she says. "Her abilities work really well with the company."
Further, Strilka believes that tapping into these individual interests results in more engaged customer service.
"People who really have a passion behind what they are doing every day translates to better customer service and just better service overall," she says.
In addition to helping Strilka share her enthusiasm with customers and associates, Strilka's career at Long Dog Fat Cat has proven beneficial to her own menagerie of Labradors, Sadie and Sama, and Safron, an orange tabby cat.
"I believe I am able to offer them a longer and better-quality life because of my knowledge of pet nutrition," she says.
---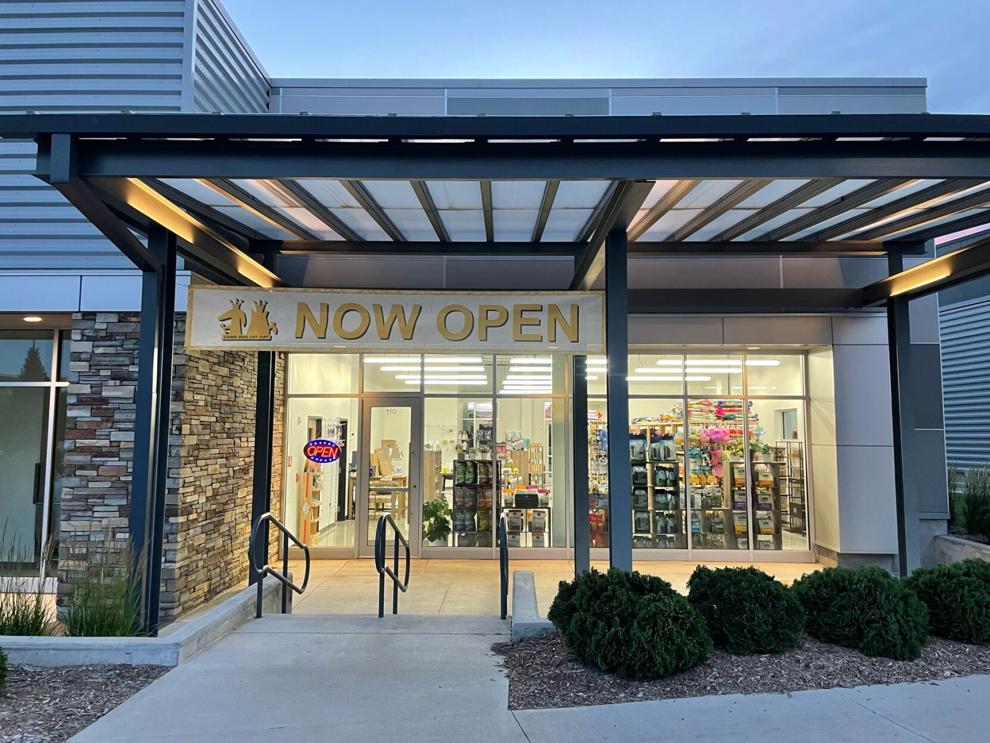 It's A Retail Life
What is Long Dog Fat Cat best known for?
Bub Sjostrom: Natural pet foods—it's been our tagline for a long time.
The greatest challenge for the independent pet retailer today?
Sjostrom: Competing with the big-box and online retailers as they delve more into the natural food segment.
The greatest challenge for the pet industry overall?
Sjostrom: It's a growing, booming and innovative industry, so I'm not super worried about it right now. It's doing good things.
Are you watching any interesting trends?
Sjostrom: A lot of people are moving towards the toppers, the add-on side of things rather than complete diets, which is interesting. I think it's a good place to be because it gets people thinking of things beyond just a bowl of kibble.
What do you see for the future of Long Dog Fat Cat?
Sjostrom: We want to continue to be a strong voice for the educational side of natural pet food. It's been our core for a long time, and that's the trajectory we are on.